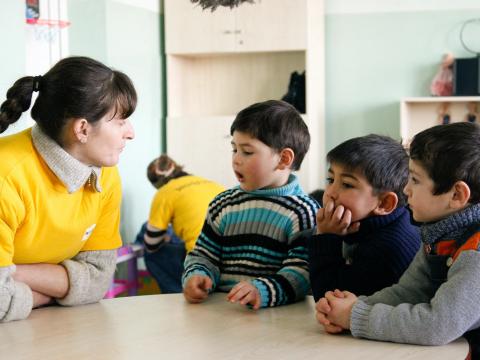 Supporting and empowering vulnerable families
It has been a second year since World Vision Kakheti Area Development Program runs the family support model that aims at helping and strengthening vulnerable children and their families.
WATCH NOW
Georgia
In 1996 World Vision opened an office in Georgia's capital, Tbilisi, in response to the country's dire need for economic assistance and intervention in the lives of Georgia's poor and vulnerable. Today, all of World Vision Georgia's projects are built around three strategic goals that build local capacity, contribute to the development of local and national policies, and are community-based and sustainable
Strengthen child welfare,

Enhance youth participation,

Community development.
World Vision is one of the leading children's rights non-governmental organizations in Georgia. Throughout its over 25 years of work in the country, the organization has been actively engaged in the strengthening of the child welfare system and creating a healthy and active society for children that is inclusive, tolerant and provides equal opportunities for all. The organization's long-term presence in the country has successfully positioned it as a reliable development partner for national and local governments, CSOs and other stakeholders.
World Vision recognizes the sustainable approach whereby the improvement of a child's well-being is inextricably linked to the improvement of that child's family, education facilities and the overall communities' ability to provide for the child.
World Vision works in four dedicated geographical regions in Georgia; Imereti, Kakheti, Samtskhe-Javakheti and Tbilisi.
The overarching goal of World Vision in Georgia is: Children in Georgia live in a healthy and active society, that is inclusive, tolerant and provides equal opportunities for all.
3.7 million
Population, total
Fighting Child Exploitation on the Streets of Georgia
It Takes a World to End Violence Against Children
Campaign "Not My Choice" aspires to end child exploitation on the streets by challenging attitudes, beliefs and behaviors that condone it and by ensuring governments enact policies that prohibit it and provide services that prevent it.
Our Work
See what World Vision is doing to benefit the most vulnerable children in Georgia.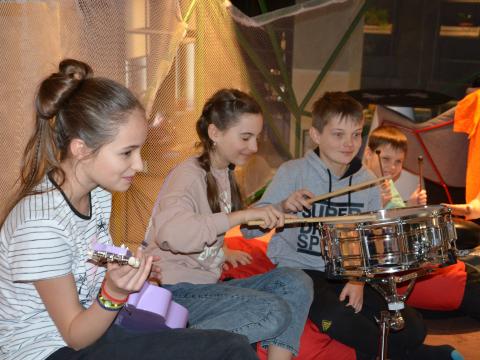 Music and dance activities for children from Ukraine
World Vision Georgia continues to support Ukrainian children staying in Georgia with weekly synthetic music and dance activities. Sessions are led by experienced music therapist and inclusive dance teacher, who try to communicate with children and involve all of them in activities. Synthetic music and dance activities are the best way for children to express emotions with rhythms, songs, movements. It helps them manage stress and overcome anger during stressful situations. We want children to feel happy, safe and spend their free time productively during interesting sessions.