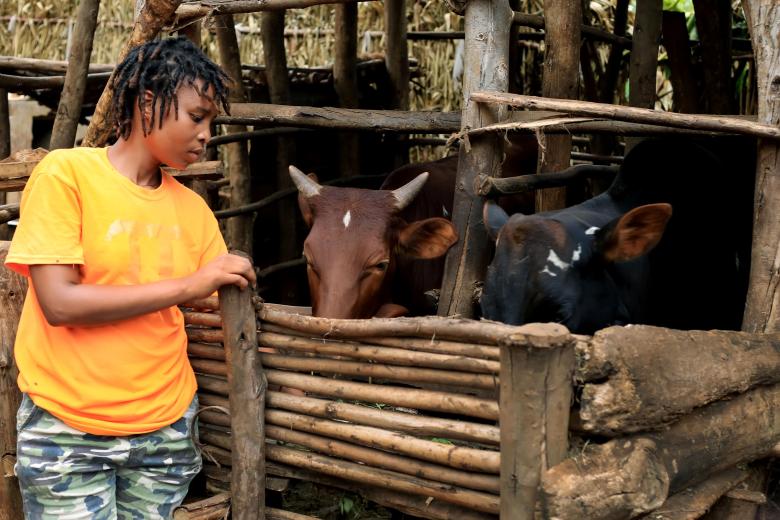 Rising Above Adversity: Ange's Journey to Empowerment and Success
Monday, October 9, 2023
In the picturesque landscape of Rwanda, a tale of resilience and determination unfolds through the life of Ange, a woman whose journey defies the odds and inspires all who hear her story. At a tender age, she embraced the immense responsibility of motherhood, giving birth to her firstborn child as a teenage girl. Yet, the joy of new life was tinged with conflict within her family due to traditional expectations. Despite the challenges, Ange found the strength to preserve and create a better future for her two children.
Ange, 32 years is a host community member of Nyabiheke Refugee Camp in Gatsibo District, faced financial struggles and limited resources as a single mother. Seeking a path to prosperity, she ventured into small-scale agriculture on a piece of hired land, hoping to make ends meet. Fate intervened when she was selected to participate in the Poverty Alleviating Project which aimed at empowering vulnerable refugees and host community members.
Through the project, Ange underwent various trainings that would change the course of her life. From Empowered Worldview to financial literacy, Entrepreneurship, Nutrition, and Best Practices in Agriculture, she acquired essential knowledge and skills.
Additionally, a cash grant of Rwf800,000 ($800) provided by the project empowered Ange to invest in her business and change her mindset towards financial independence. With her entrepreneurial spirit guiding her, Ange's savings grew steadily as she joined the TWITEZIMBERE Savings groups. Her hard work and dedication bore fruits as her business flourished.
"I am very happy that my business is thriving," Ange explained with joy. She added that through her income-generating activities, such as rearing a cow worth Rwf500,000 ($500), chicken that are laying eggs, and 4 goats, as well as cultivating green beans grown on 0.5 hectare, Irish potatoes grown on 0.7 hectare, and sorghum grown on 0.18 hectares, she is now able to provide for her entire household.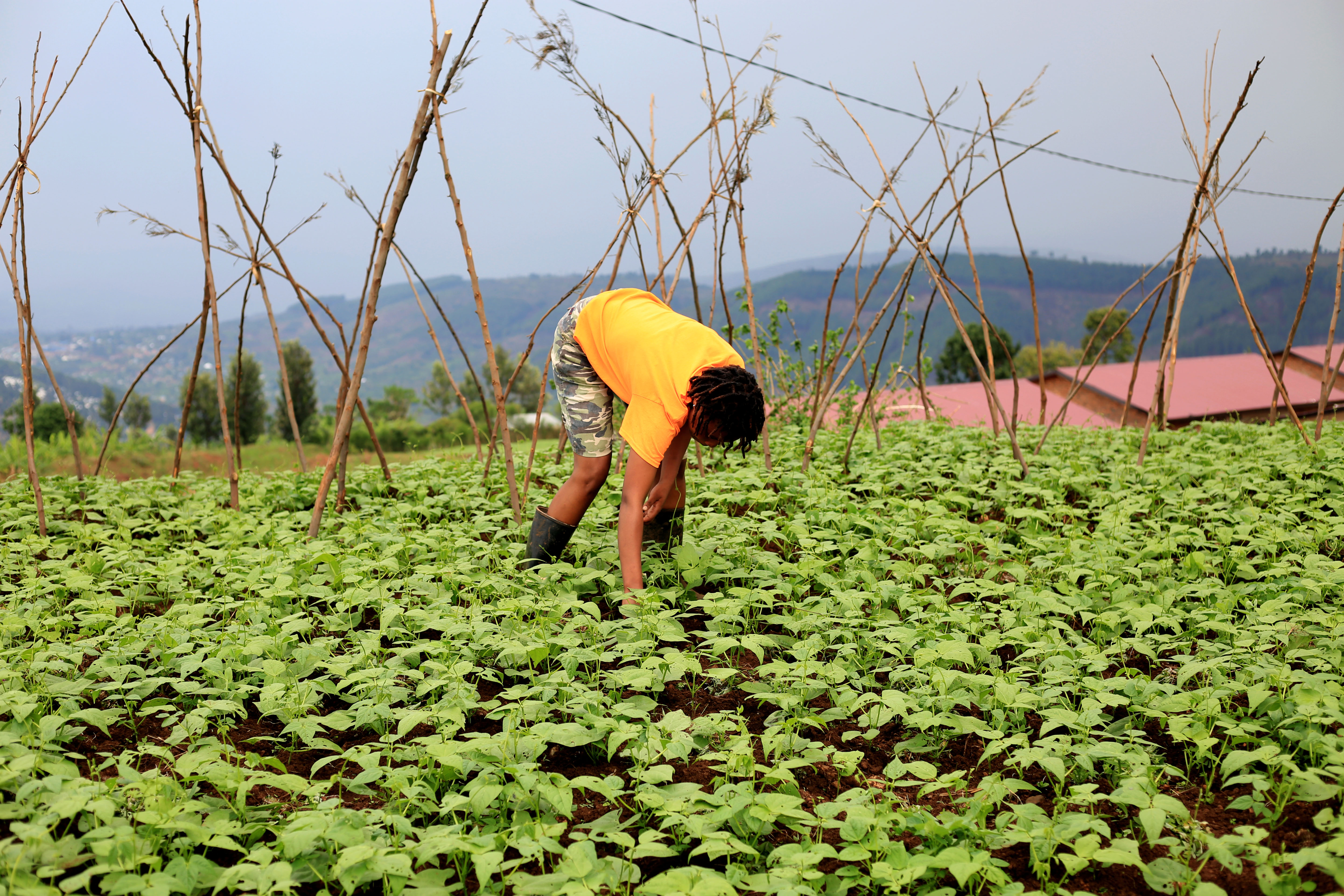 But Ange's success goes beyond financial gains. It healed the conflicts at home and restored hope for a brighter future. She can now pay school fees for her children, providing them with better opportunities and breaking the cycle of poverty.
From January to March 2023, I managed to save a total of Rwf97,000 ($97) in the Twitezimbere Saving group. After sharing out in the cycle, I started the second cycle of saving. As a result of my business growth, I can afford to pay school fees for my children of Rwf60,000 ($60) every quarter in a private school," says Ange
Ange attributes her transformation to the intervention of World Vision, Caritas, and their dedicated staff, who provided not only training but also ongoing mentorship and support. The conflict at home, once a result of poverty has been placed with optimism and unity.
As we celebrate Ange's extraordinary journey, we are reminded of the power of empowerment and education in transforming lives. Her story serves as a beacon of hope, proving that with the right support, determination, and skills individuals can rise above adversity and create sustainable futures for themselves and their families.
Ange's journey showcases the transformative potential of initiatives like the Poverty Alleviating Coalition (PAC) project and the lasting impact they have on individuals, families, and communities. As we celebrate the notion of empowerment, let us continue to support and uplift those in need, creating a society where everyone has the opportunity to thrive and unlock their true potential.
By Charity Beza Uwase & Jacqueline Natukunda: Communications Team