5 Inspirational ways communities responded to COVID-19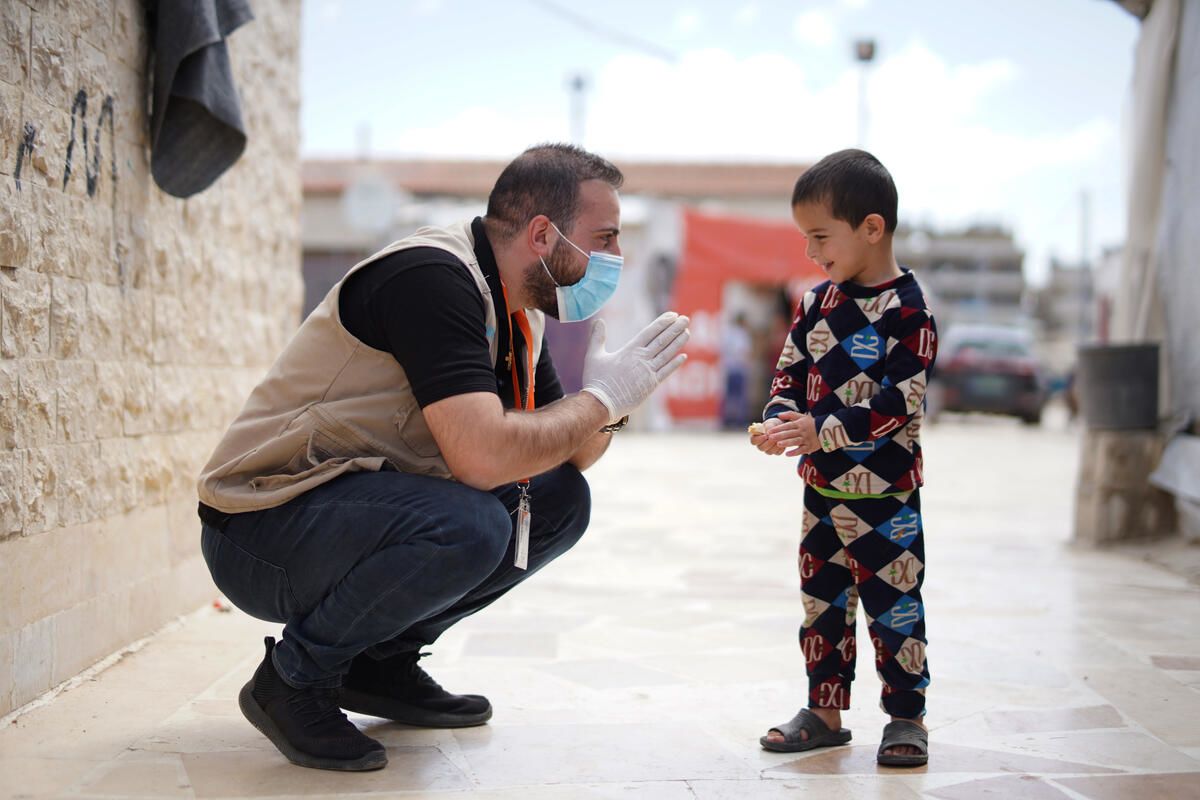 COVID-19 brought unprecedented challenges to every community around the world. Whether struggling to secure face masks and sanitiser, teaching children from home, missing loved ones, or maintaining mental health during lockdowns, every one of us has felt the effects of this global pandemic. These five communities discovered unique and innovative ways to tackle the virus and keep each other safe.  
---
BidiBidi Refugee Settlement, Uganda 
These young Sudanese refugees living in BidiBidi Refugee Settlement are rapping to educate their communities about COVID-19. Understanding it was no longer safe for large groups to meet for community information sessions, these young musicians came together to record songs that World Vision played at food distributions to spread awareness and educate people about how to stay safe during the pandemic. 
Amazon River, Brazil 
World Vision's floating hospital, the 'Solidarity Ship' set sail in July 2020 to reach remote riverside communities along the Amazon. The team of doctors, nurses and dentists on board provided communities with medical care, food packages and information packs to help prevent the spread of COVID-19. 
Emergency Food Distribution, Zambia 
Food distributions look a little different during a pandemic. For communities battling food shortages as well as COVID-19, World Vision began running socially distanced food distributions with sanitisation stations so that people stayed safe and still received the life-saving food they desperately needed. 
Herat, Afghanistan 
When Afghanistan recorded its first COVID-19 case in February 2020, crowded public places like markets and mosques were at risk of spreading the disease. As well as educating the public on handwashing and social distancing, World Vision worked with communities to disinfect public spaces every day to reduce the risk of the virus spreading.   
Writing is a medium of communication that represents language through the inscription of signs and symbols.
In most languages, writing is a complement to speech or spoken language. Writing is not a language but a form of technology. Within a language system, writing relies on many of the same structures as speech, such as vocabulary, grammar and semantics, with the added dependency of a system of signs or symbols, usually in the form of a formal alphabet. The result of writing is generally called text, and the recipient of text is called a reader. Motivations for writing include publication, storytelling, correspondence and diary. Writing has been instrumental in keeping history, dissemination of knowledge through the media and the formation of legal systems.
We have reached nearly 60 million people through our COVID-19 emergency response.
Learn more here.