Somalia
World Vision has been operational in Somalia since 1993,  responding to the over three decades-long protracted humanitarian crisis, working with communities to overcome conflict and climate-induced challenges, strengthen resilience, improve people's livelihoods as well as address development challenges. We do this by implementing community-based and multi-sectoral emergency and resilience-focused programmes across different parts of Somalia. Our programmes are especially focused on food security and livelihoods, water and sanitation, health and nutrition, protection and education. 
By 2025, World Vision plans to protect and improve the wellbeing of 2 million children by building the resilience of their families and communities. Working hand-in-hand with local partners and government, we seek to achieve this goal through multi-sectoral and sequenced programming that addresses the root causes of vulnerability at households, communities, and institutional levels.  
In the last strategic cycle (2016-2020), World Vision reached 2 million people directly, of which nearly half were children.
14.9 million
Population, total
5.6 billion
GDP (current US$)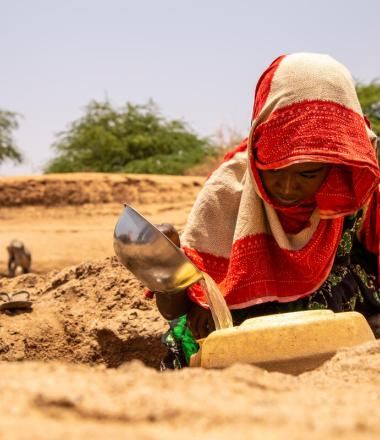 Somalia Drought Situation
Millions in need of urgent humanitarian aid.
April 2022- The effects of climate change have been brutal on Somalia, where drought cycles have become more frequent and severe. Somalia and Somaliland yet again are staring at a potential of another season of failed rains and if this happens, it will be the fourth consecutive season of poor rains.
Somalia's Drought Worsens, increasing the risk of famine
As of 30 June, the severe drought has affected more than 7 million people, an increase from 6.1 million in May, with over 800,000 people internally displaced. The majority have moved from drought-stricken rural areas to urban places and are living in makeshift settlements for the displaced, to seek assistance. The scale of need is far outstripping the current assistance being provided, driven by daily new arrivals into makeshift settlements for displaced families.
To learn more about and support World Vision's global response to a growing hunger crisis, click here.
Our Work
Through our work in various sectors, we are working to improve the well-being of 2 million children across the country.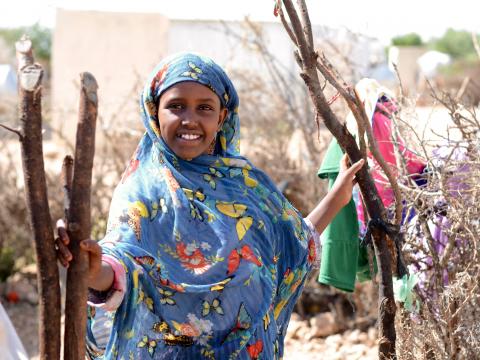 Somaliland Nutrition Project
Filsan, 10, smiles widely but her story is far from happy. She Lost her family in the severe 2-year drought in Somalia. They were forced to give up their agricultural way of life and moved to an informal settlement on the outskirts of Hargeisa. Her family lives with relatives there and rely on handouts from family members to survive.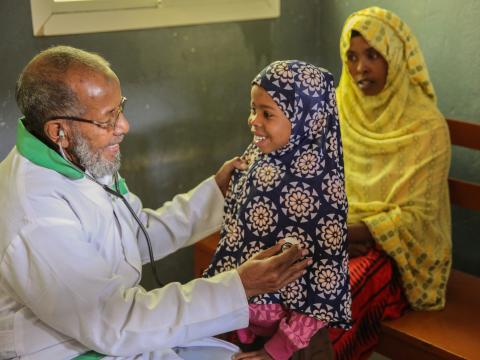 TB Control saving lives
Muha, 7, came to the World Vision-operated TB clinic for screening after having a persistent cough for a month.  Her mother knew Tuberculosis was a possibility after all her husband was recently diagnosed with the sickness. Thankfully after several tests, Muha received the good news that she did not have Tuberculosis and that she would be able to go home and continue healing there.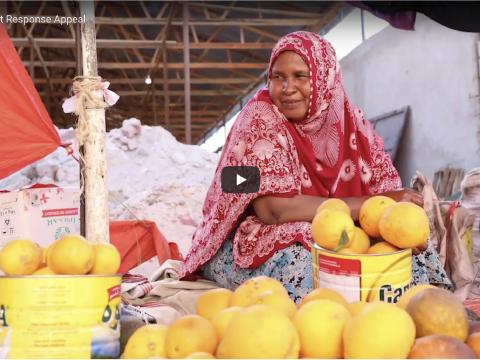 Funds Appeal
Desert Locust Response
See how  World Vision Somali Programme is responding to desert locust. The programme appeals for more funds to successful eliminate the desert locust in its area of operation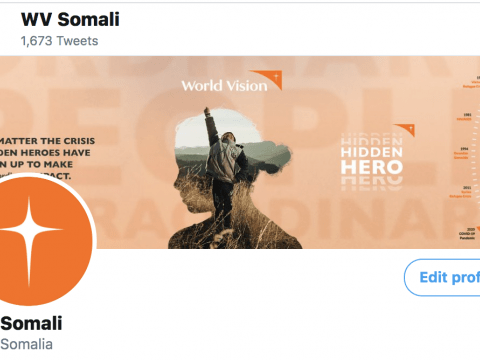 Follow us
WV Somali Twitter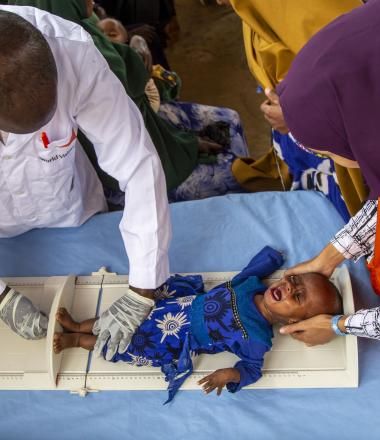 Support Children in Somalia and across the World
Hunger's a complex issue, not a hopeless one.
Hamdi Yarrow Mustaf, 7 months old was brought in to a World Vision nutrition clinic in Baidoa in South West State and upon screening found to be severely malnourished, weighing only 4 kilograms at the time.
Give Now