Clean water is the best gift
How World Vision's child sponsorship programme in Ghana transformed a community and ignited dreams through improved access to clean water.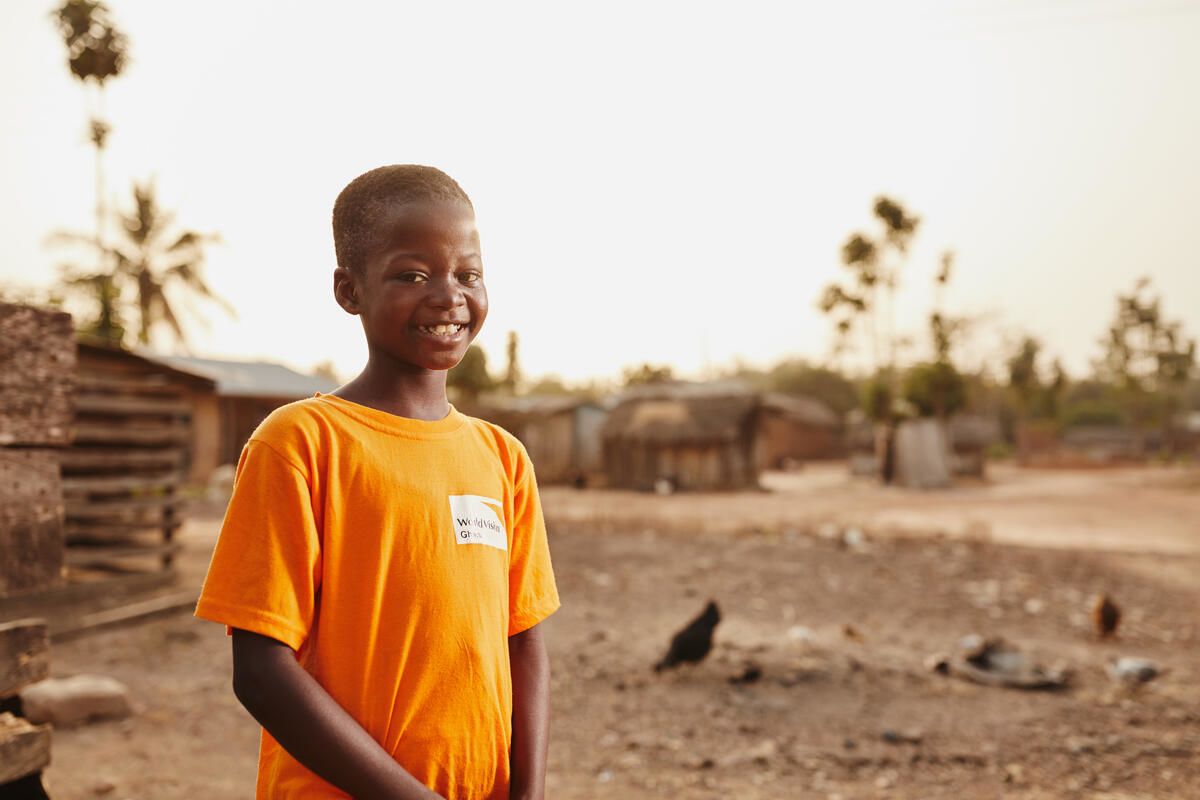 Imagine if today was the first time you woke up and didn't have to walk miles to collect water for your family before the school day begins. Clean and close water is the best gift that Akuamoah has ever received.
For Akuamoah and everyone else in Bebuso, Ghana having clean water available straight from the tap has changed everything. Instead of spending hours a day walking to the water hole and carrying the heavy containers back, he can use the time to study, read, help around the home or simply play with his friends.
Instead of missing days from school because he's sick from drinking dirty water, Akuamoah can also make the most of every day of learning.
"Before, the children used to walk long distances to fetch water, but thanks to the borehole, which has been built close to our homes, they're now able to prioritise school," says community child welfare officer, Justine Dzorkp.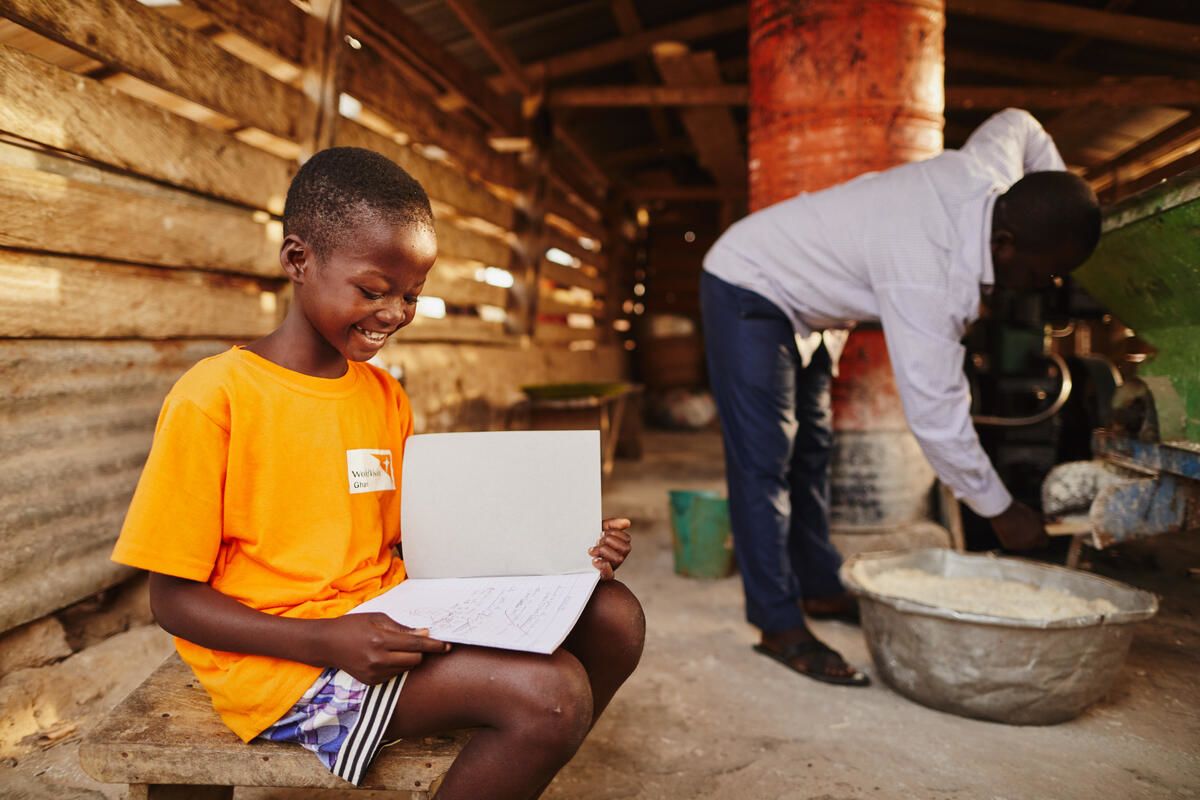 All this was made possible through World Vision's child sponsorship programme partnership with Akuamoah's community.
"We can proudly say that 84% of our communities now have access to clean water," says Christopher Teye from World Vision Ghana. "More than that, children know about sanitation practices so they can stay healthy."
The effects of the water borehole, alongside World Vision's other interventions, like access to health care and education, and training for local health care staff, have a huge impact on kids like Akuamoah. The first day clean water arrived became the last time many of them were sick with preventable illnesses.
"We are seeing a drop in diarrhoea, malaria, coughs and other communicable diseases," says community health nurse, Alexander Debrah who is part of the new health centre created through the World Vision partnership.
"Before, there wasn't a health clinic but World Vision child sponsorship supported the community to make sure there was one, which saves community members from having to walk long distances to access basic healthcare.
"We used to have difficulties reaching some of the communities with our services, but with this financial support, we can afford the transportation, medical supplies and other much needed resources.
"World Vision have also supported us to organise various training sessions for the communities. I have learnt a lot and been able to both personally and professionally develop myself from attending those sessions.
"I am excited for the future simply because we are seeing the impact this partnership is having on the people and the community. It's motivating us to do more."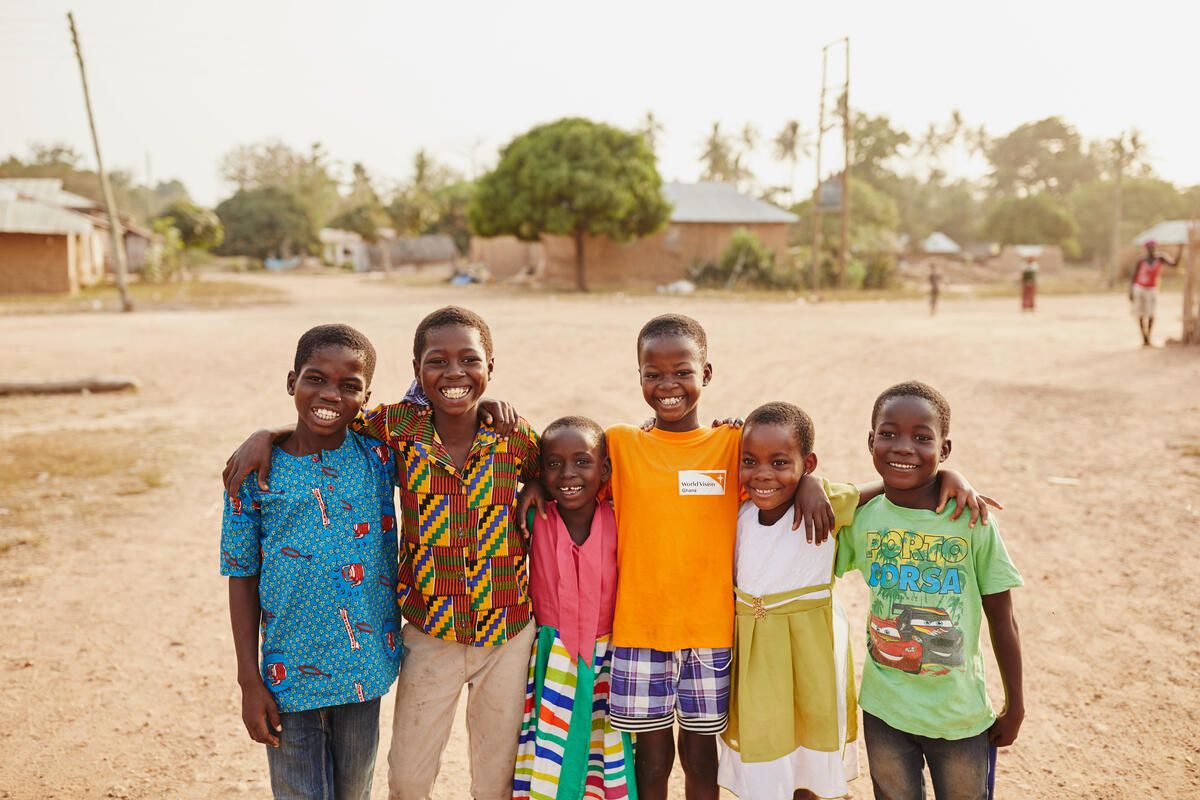 "On top of that, more people now have health insurance. Most people either did not have health insurance or could not afford to renew it when it expired. But, thanks to World Vision's introduction of savings groups [where people learn to save money for their futures], people are able to save and get health insurance for themselves and their children."
Akuamoah is excited too – he says he loves to read, and the new borehole means that, for the first time, he has plenty of time to do just that.
2020 has been a challenging year. As it comes to an end, what first can you give to a vulnerable child and their community?