Safe toilets keep girls in school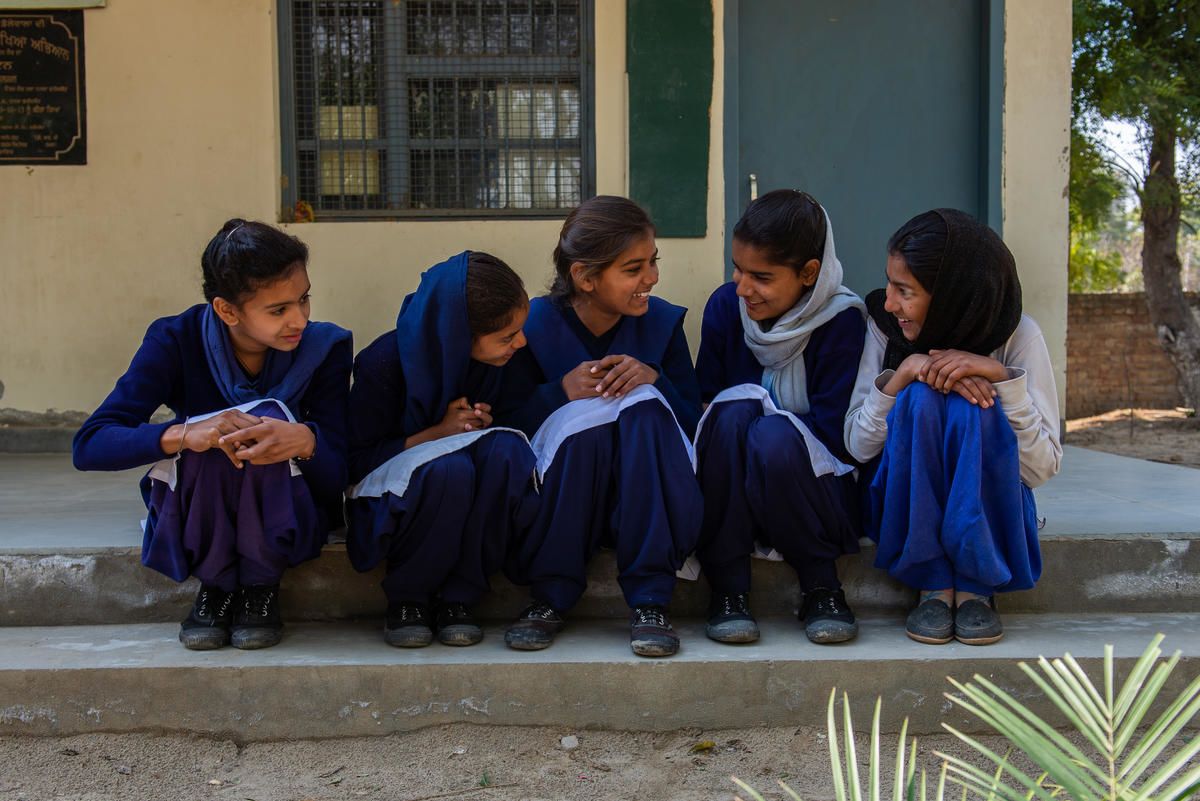 Imagine you were the reason a girl could stay in school and get a complete education, simply because she had a useable toilet. 
Harpal loves learning and wants to be a judicial judge when she grows up. She hates missing school – but like many girls in India, it was her only choice when she had her period. 
"When we have periods, we need washrooms the most," says Harpal.
"In those times, we used to go back home. But when we'd return to school, classes would have started. Because of that, we often missed out on our studies," says Harpal. 
Their alternative option was to stay at school and use toilets which were not safe, private or hygienic.  
The school toilet facilities had no running water and no roof. During the rainy season, the toilets would flood and water would stagnate, creating a breeding ground for mosquitos and disease. 
Safe, clean toilets at school are something lots of kids take for granted, but they are a luxury that many schools in the developing world can't afford. Not having safe toilets to use at school is a major reason why many girls worldwide miss or even drop out of school.  
Everything changed for Harpal when the toilets were updated thanks to World Vision child sponsors.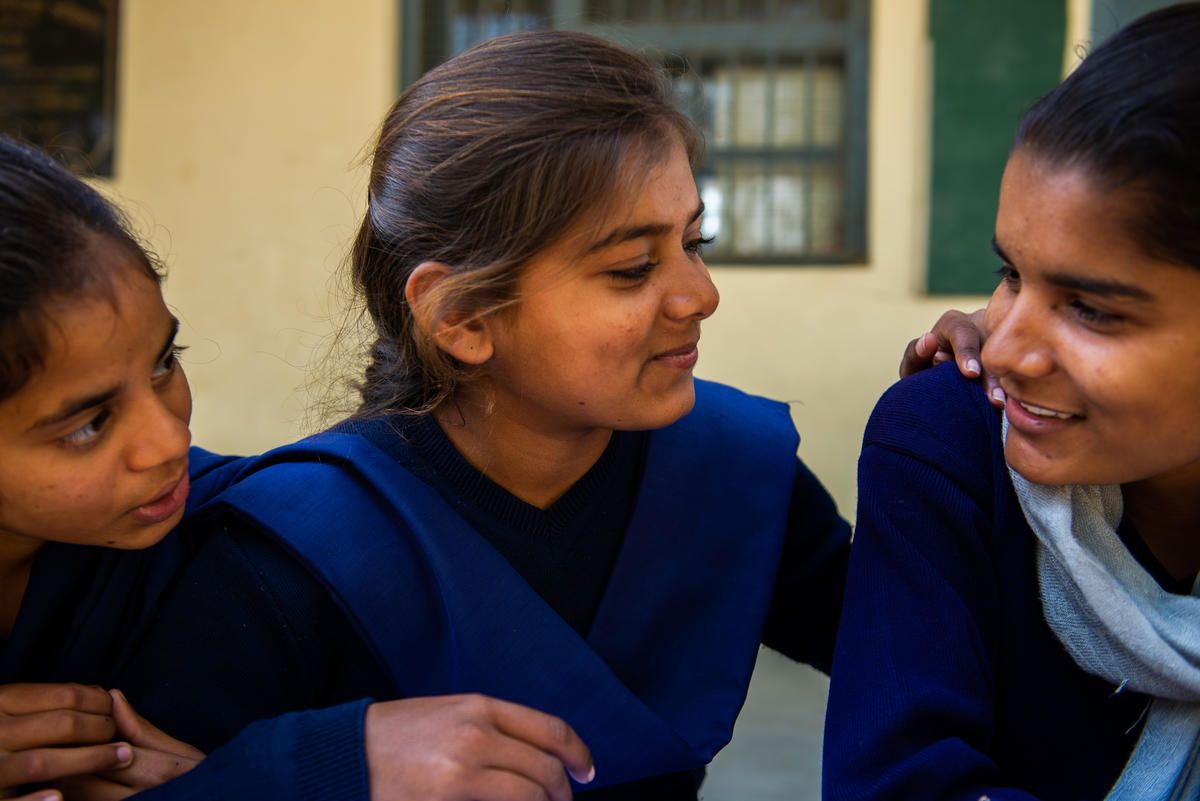 They were made clean and safe. A roof was added to protect the girls' privacy and water taps were added so students could wash their hands. 
It doesn't sound like much, but it's everything for Harpal and the girls in her school. They know that clean, safe toilets at school are so much more than infrastructure - they are a key that unlocks the opportunity to build a stronger future. 
"Education is most important for us – because if we're not educated, then we are nothing in this world."
"It is only through education that we can earn proper incomes for our homes and stand on our own feet," says Harpal. 
For girls growing up in a community where gender inequality still prevents many girls from getting an education and choosing their own futures, the toilets represent even more.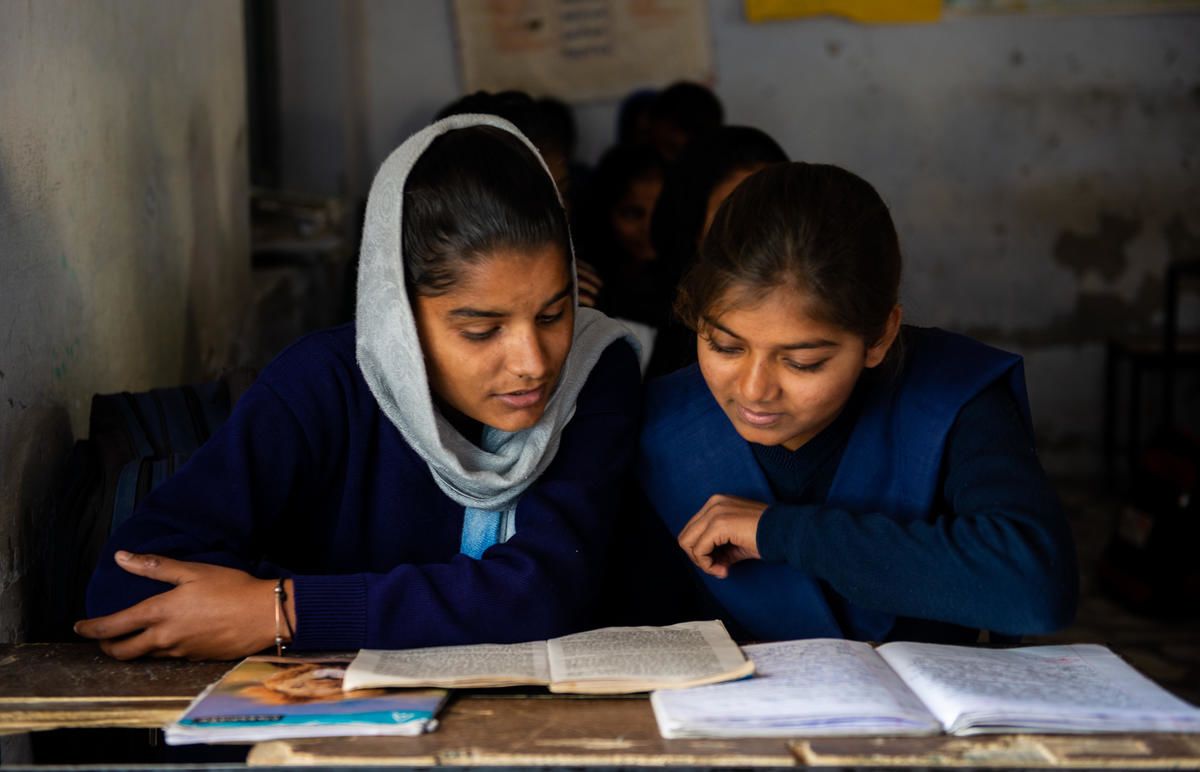 "Earlier when this toilet wasn't renovated, it caused a lot of difficulties for girls. There was a danger of us getting infections as well. Now, we are absolutely protected and safe," says Harpal. 
"Since the facilities in the school are good now, the attendance has increased. Girls who used to miss school when they had periods are now coming to school regularly and their studies are going well."  
"It is very important for girls to be educated. I'm very glad that girls are now getting the opportunities that was once only given to boys," she says. 
Harpal says the toilets are an important step in the right direction – not just for her and her friends, but for all the students who will come after them. 
"I feel good that my sister doesn't have to face problems like I did – going back home during school hours because there were no proper washrooms," says Harpal.
"I'm happy that younger girls will not have to face the problems that we faced. They can focus on their studies all the time," says Harpal. 
By sponsoring a girl like Harpal, you are empowering children to break free from poverty for good. Harpal is determined to use her opportunities to lead the change in their own community. 
"I want to open a college for poor girls from our village," says Harpal. "Some people really want to provide higher education to their daughters, but they don't have the means to do it."  
"My college will be free of cost for these girls so they can study properly without any worry and their parents can understand that they are being helped and they should give their daughters a chance."  
Change the future for a girl like Harpal and you can.
As 2021 turns into a humanitarian crisis for children, there have never been more reasons to