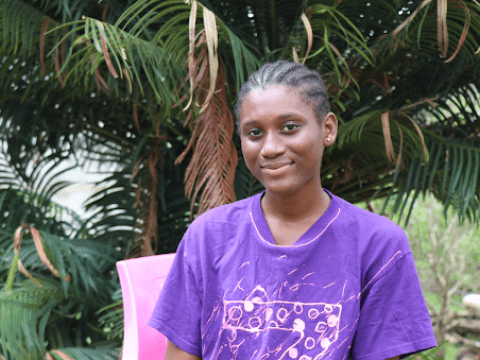 Finding solutions to climate change
COP26 Leaders: Don't we deserve better?
Climate change is affecting children globally.
Hear from young advocates Tenema and Tejan from  Sierra Leone on how it affects their lives, their friends and their futures, as they reflect on actions that COP26 leaders could take to keep children safe.
Read Article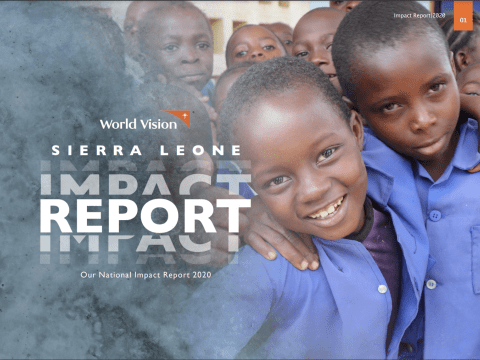 Our Impact in Sierra Leone
Discover our 2020 Annual Report
Learn about how our work contributed towards improvement in the well-being of children in Sierra Leone throughout our 2020 fiscal year (October 2019 - September 2020). 
We owe our achievements to the faithful support of our private and public donors, our hard-working staff, community volunteers and partners, and our agility as an organisation to adapt to the "new normal" in the midst of the COVID-19 global pandemic.
Read Report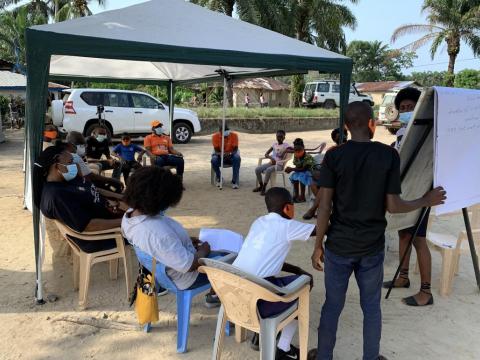 Child Participation
Reviewing a national office strategy through the eyes of children
World Vision's senior leadership team led by Interim National Director, Sagane Thiaw, recently met with children as part of their group retreat itinerary, with a view to understanding children's views and their knowledge of the work of the organisation. Answers from the bright children and their understanding of child well-being and the Child Rights Act left World Vision's leadership team electrified with a new understanding from a child's point of view which will inform the organisation's Sierra Leone strategy review.
Learn More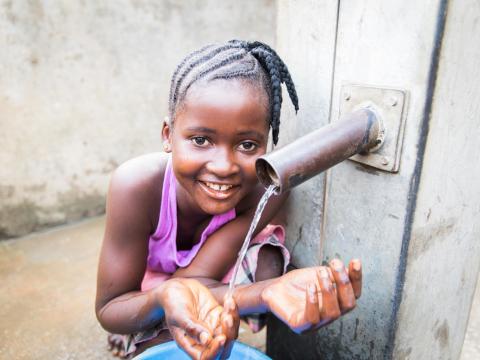 World Water Day 2021
Providing water for the most vulnerable in difficult terrains
In marking this year's World Water Day, World Vision, in partnership with the Government of Sierra Leone's Ministry of Water Resources (and with funding from the Heineken Africa Foundation), commissioned three solar mechanised boreholes water supply systems in three hard-to-reach communities in the eastern part of Freetown. Kola Tree, Kalaba Town, and Kissy Shell are communities that have been without potable water for decades, leaving residents with many sad stories to tell.
Read More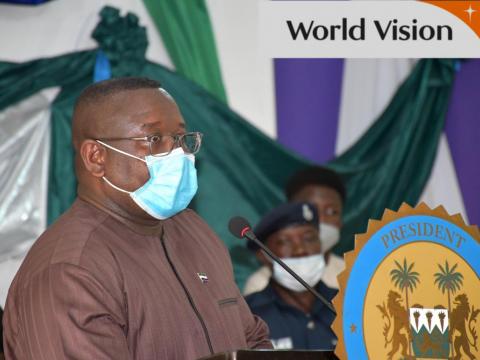 Collaborating to curb the spread of COVID-19
World Vision's agile digital solutions help deliver innovative healthcare support in Sierra Leone
World Vision has introduced effective and cost-efficient digital innovations to aid the healthcare system, lauded by H.E. President Dr. Julius Maada Bio. We're collaborating with Government to deploy digital health solutions for accelerating progress towards achieving SDG 3 for healthy lives and wellbeing at all ages.
Read More
#ItTakesUsAll to end COVID-19 in Sierra Leone
On Wednesday April 1st 2020, the Government of Sierra Leone announced a three-day nationwide lockdown as a containment measure against the spread of COVID-19. During the April 4th–6th stay-at-home days,World Vision joined other international and national organisations on a three-day social mobilisation activity. The World Vision team distributed flyers, wall posters and played COVID-19 messages over soundtracks.  
Watch Video
Hand Washing with James
Taking action to stop the spread of COVID-19
Our emergency response in Sierra Leone aims to help prevent the spread of Coronavirus and its devastating effects. Keeping hands clean is one of the most important steps we can take to avoid getting sick and spreading germs to others. Many diseases and conditions are spread by not washing hands with soap and clean, running water.
Sierra Leone
Children in Sierra Leone face many obstacles including poverty and high rates of preventable diseases to survive. Additionally, the 11-year bloody civil war (which ended in 2002), devastating Ebola outbreak and the current effects of climate have left an already poor population much more vulnerable.
Our team has been working in Sierra Leone since 1996, during the civil war. We partner with local actors and the Government to improve the well-being of all children.
Through our  work in 25 Area Development Programs, we are striving to improve the health and nutrition, access to education and protection of all children as we empower families and communities to care for the most vulnerable children. 
7.5 million
Population, total
3.7 billion
GDP (current US$)
Our Work
See the impact our programmes are having in the lives of children in Sierra Leone.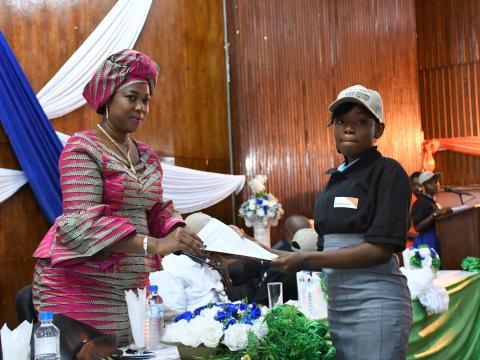 Policies to Protect Children
Sierra Leone's First Lady, Mrs. Fatima Maada Bio, brings the'It Takes a World" campaign Policy brief to life. In Sierra Leone, we are uniting top end sexual violence against children.  Barely 9 months after her commitment at the campaign, His Excellency Brig. Rtd. Julius Maada Wonie Bio, made a pronouncement to protect the life and liberty of Women and Girls by declaring a National State of Emergence on rape and sexual violence.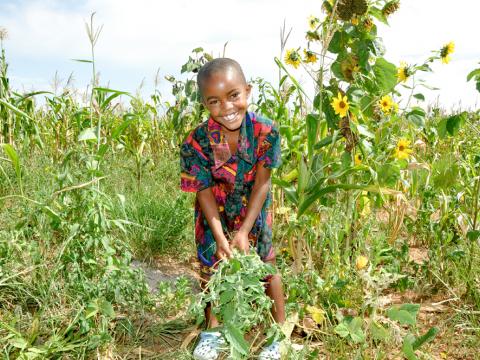 Think equal, build smart
Our teams, in partnership with other local and international organizations and government of the republic of Sierra Leone, celebrated the International Women's Day to create space for women and girls to contribute to national development using their own voice. World Vision sponsored children spiced up the morning procession with a special song and very strong messages on placards.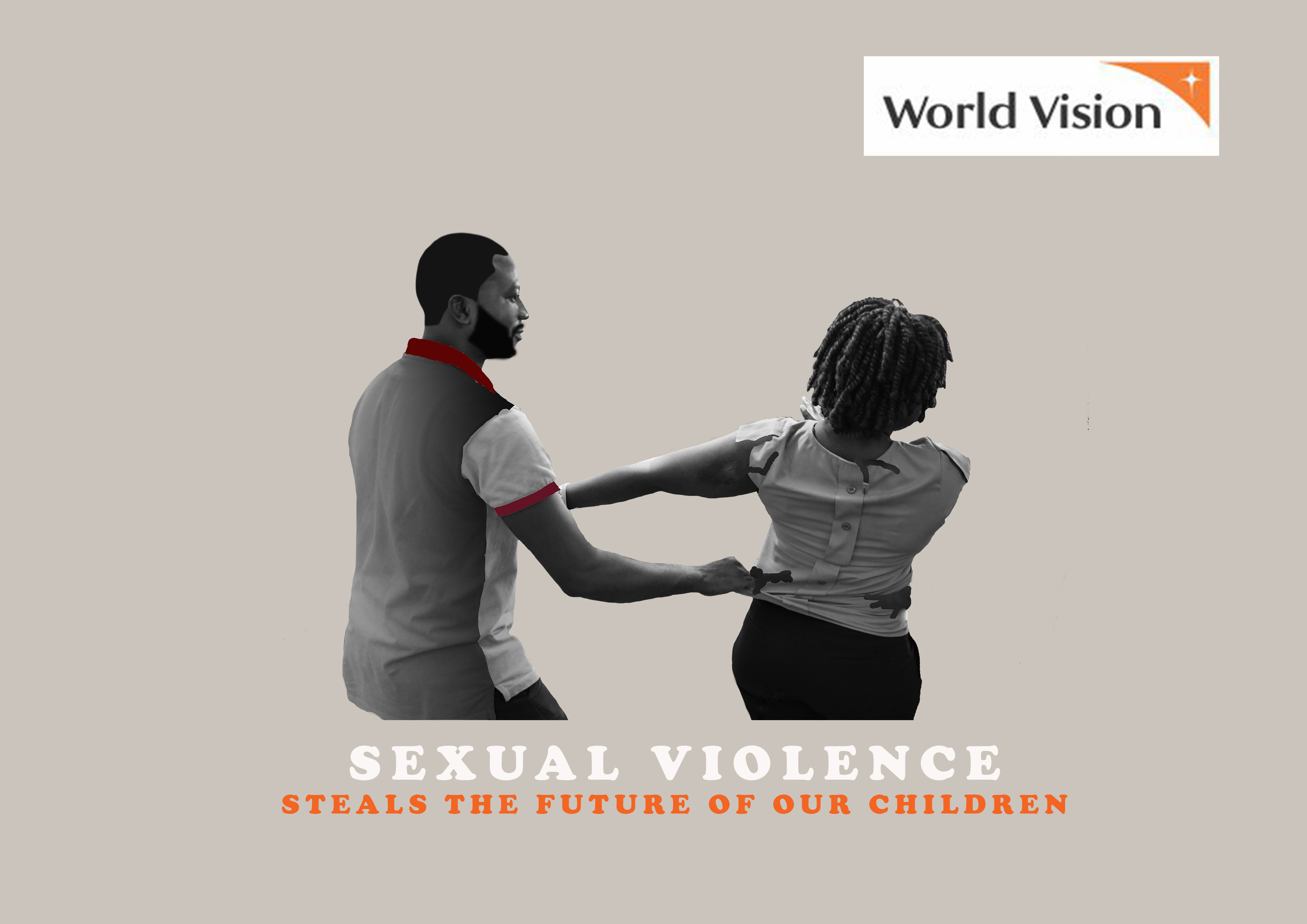 It Takes Us All To
End Sexual Violence
Children face sexual and gender-based violence. We are partnering with communities, government and other organisations to protect children.