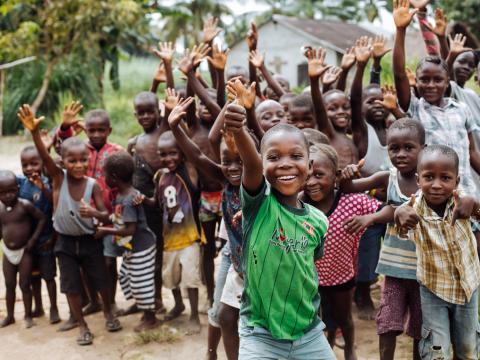 CHILD PROTECTION
World Vision Sierra Leone delivers Child Protection (CP) interventions in 7 districts of Sierra Leone using  a systems approach to address root causes of violence against girls and boys, by empowering key actors to work together to create a protective environment that cares for and supports all children, especially the most vulnerable.
To enhance this, World Vision Sierra Leone uses replicable and scalable project models such as Child Protection & Advocacy, along with enabling core project models when appropriate (e.g. Channels of Hope, Celebrating Families, Savings for Transformation, Safe Spaces for Women and Children and Citizen Voice and Action) . Using existing state structures and a partnership and participatory approach involving the local communities, 
WVISL work to improve laws and accountability, increase social services and support, behaviour change, and child resilience. These project models are flexible to adapt emergencyprotocols and standards in case of emergency or changing context.    
To further strengthen Child Protection approaches, World Vision Sierra Leonelaunched a new five-year   global campaign called It Takes a World to End Violence Against Children.  The overarching aim of the campaign is to positively impact the lives of hundreds of millions of the Most Vulnerable Girls & Boys by 2020 by   making a significant contribution towards Ending Violence Against Children.  The campaign is one of World Vision International'scontributions towards achieving the Sustainable Development Goalsby 2030. 
EMPOWER GIRLSand BOYSthrough youth development, life skills, and asset building to be resilient influential protection actors in their environment
STRENGTHEN FAMILIESthrough parenting supports and services so that families remain together and respect, nurture and protect all girls and boys
PARTNER WITH COMMUNITIESthrough sustained dialogue and collective action to promote positive norms, protective behaviour and protective mechanisms
CATALYSE FAITH COMMUNITIESthrough mobilization and capacity building to be safe for boys and girls, and transform social norms that cause harm to them
INFLUENCE GOVERNMENTSthrough social accountability at all levels to take appropriate measures to ensure the protection of girls and boys. 
Related Resources: