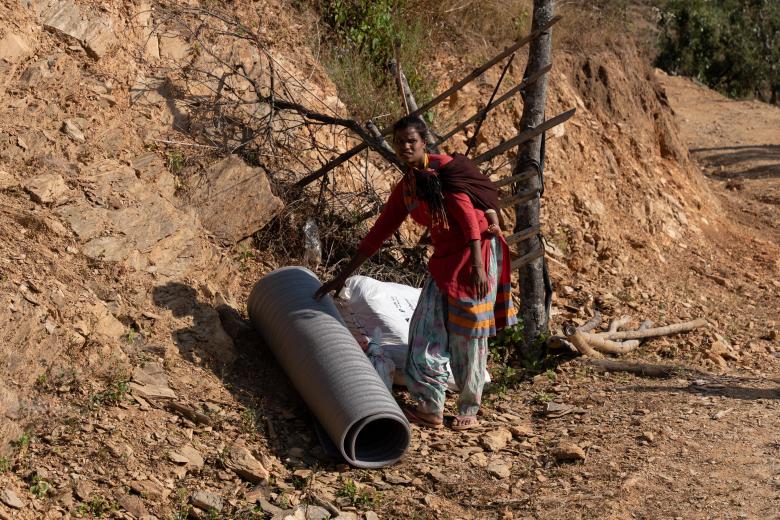 Niruta's house of cloths
Friday, November 10, 2023
A photo story from the West Nepal Earthquake-affected Community
Kalawati, 26, was asleep with her nine-month-old daughter Niruta when the 6.4 magnitude earthquake shook Jajarkot. Their roof, made of stones, fell beside their bed and almost hurt Niruta when her mother quickly reacted and took her out to safety. They had to spend two nights out in the open in the cold along with others in the neighborhood.
"We had been using cloths as roof until yesterday we received a tarpaulin to use", says Kalawati. "Our house is on the brink of collapsing. We have been cooking and living out in the open since the earthquake. I would not risk my and my daughter's life by going inside", she adds.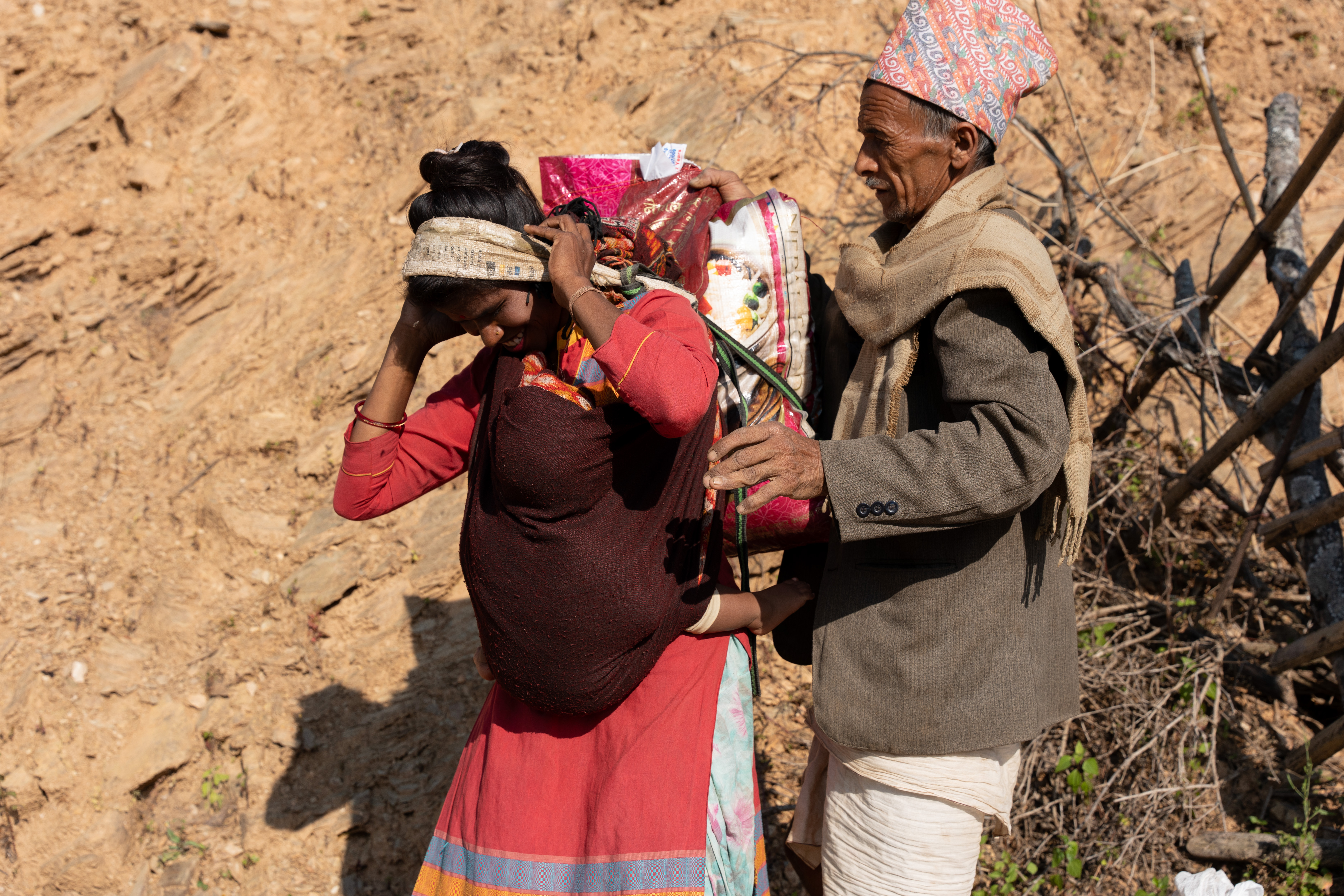 World Vision International Nepal in partnership with local NGO has distributed essential non-food shelter kits and food Items to earthquake affected families in her community. Kalawati arrived at the distribution center with her father-in-law and mother-in-law to help carry the relief items. She received warm blankets, solar powered light, mosquito nets, tarpaulins, plastic mats, P-foams and ropes to stay safe until alternative shelter is managed. She also received rice, lentil, cooking oil, salt and sugar enough for a few weeks.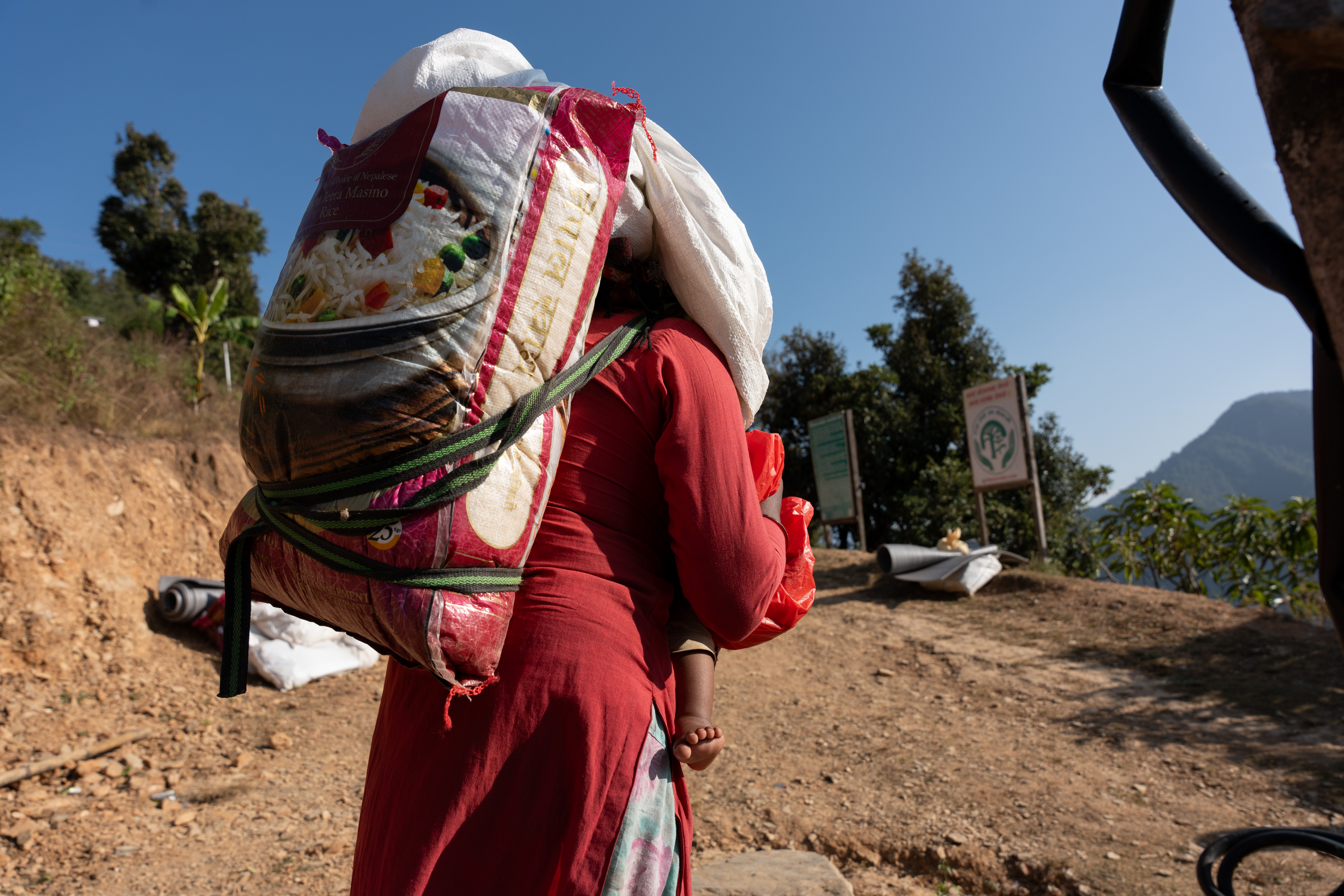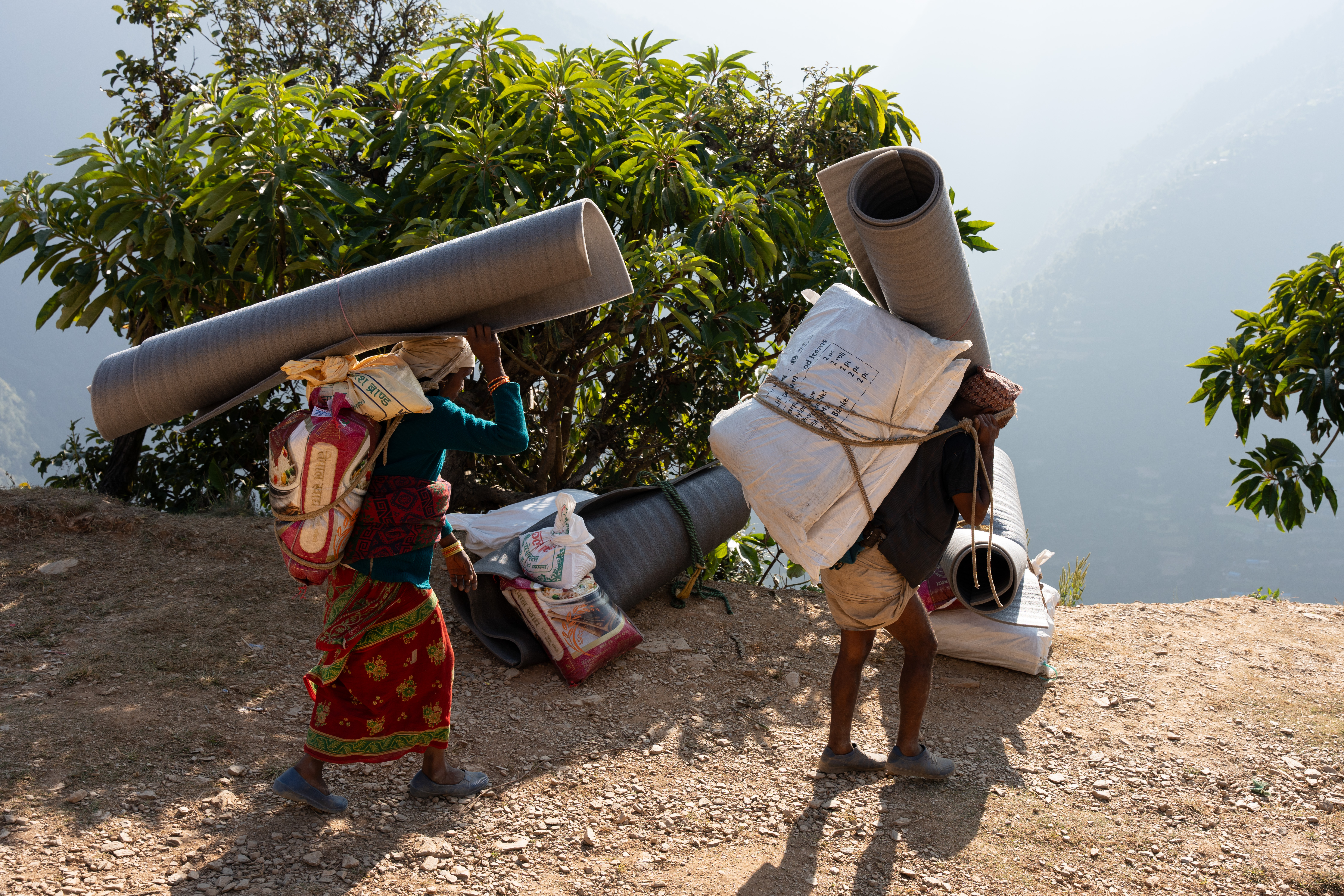 The hills in Sudurpaschim Province and Karnali Province located in far western Nepal have faced more than five earthquakes in the past month with two major earthquakes scaling 6.3 Richter scale in Bajhang and 6.4 Richter scale in Jajarkot. The November 3 earthquake that hit Jajarkot, and neighbouring districts of Rukum East, Jumla, Dailekh, Salyan, Rolpa, Pyuthan, Dang, Baitadi, and Nawalparasi East, Nepal police reported 153 deaths and 364 injuries. At least 35,391 households are partially damaged and 26,520 households are fully damaged. Around 60% of the total population of Jajarkot and neighboring districts have been affected by the earthquake and are in immediate need of support. A month earlier, the October 3 earthquake that hit Bajhang affected 14,232 households with reports of people injured and infrastructure damaged. More than 250,000 people have been estimated to be directly impacted including 80,000 children.