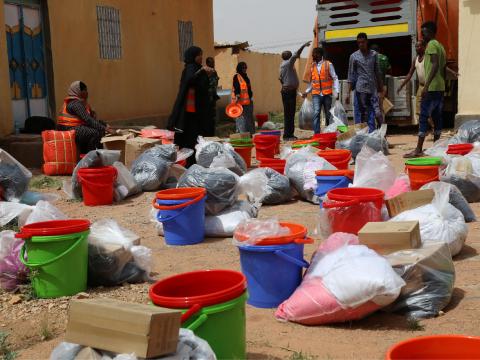 Gifts-in-Kind (GIK)
What we want to do
Across the three operation regions of Somalia and Somaliland, all our sector interventions are currently programming with GIK factored as a major contributor.
How is World Vision addressing current issues?
We are currently running our various projects using GIK as a major factor. This has been integrated at all levels to ensure that our objectives are realised in WASH, Food Security and Livelihoods, Health and Nutrition, Education and Child Protection projects.
Is what World Vision doing working?
Yes. Our GIK project has helped us respond directly to the needs of Somali communities, during which we have realised major contributions in all areas of interventions across World Vision programming. Distributed Non-Food Items (NFI's) ranging from households, personal items to medical equipment have far reached thousands of beneficiaries who may not have been covered under other interventions.