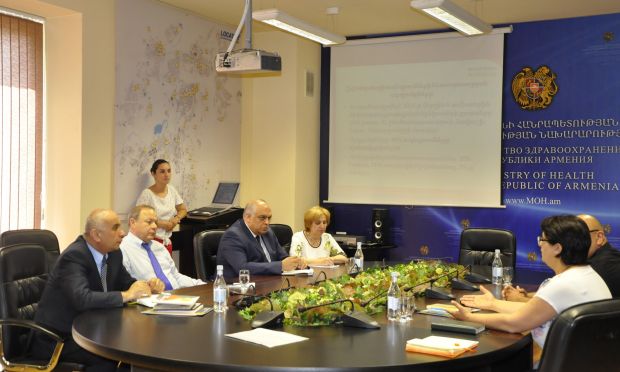 World Vision Armenia Programme Director Zhirayr Edilyan, Early Childhood Development Programme Manager Karine Abelyan and Advocacy Manager Gayane Vardanyan met with Levon Altunyan - the Minister of Healthcare in Armenia. The purpose of the meeting was to consider the Ministry's priorities in maternal and child healthcare and support them while drawing up the programmes for the upcoming year. During the meeting, World Vision's healthcare programmes were presented, as well as the plans for the upcoming year.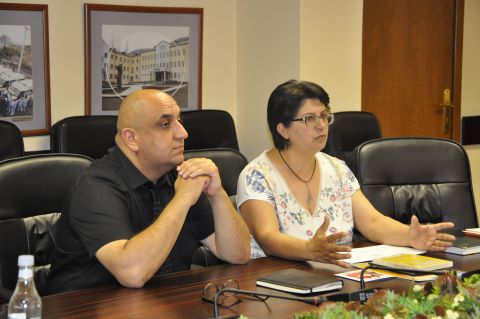 Karine Abelyan presented World Vision's assessment on hospital referral situation in the marzes of Armenia, according which 40% of the children, who were referred to the hospital from the primary circle, could have been treated by their family doctors or pediatricians.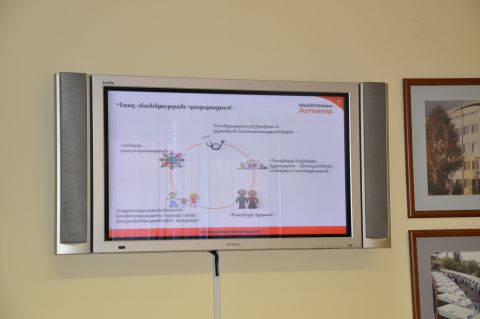 Over the next 6 months, World Vision Armenia will try to reduce the unnecessary referrals by applying the control approaches. Afterwards, the results will be presented to the Ministry of Healthcare. At the end of the meeting they discussed the policy of the Ministry of Health aimed at improving the quality of medical services.