Jerusalem–West Bank–Gaza
World Vision JWG has one of the largest community-based presence of any organisation operating in the West Bank. We work through 12 locations or area programmes (AP) in the West Bank, which directly support over 41,000 children participating in sponsorship programmes. The APs are located in Hebron, Bethlehem, Nablus, Salfit, Tubas, Ramallah and Jenin, and are served by 78 dedicated female and male staff. The operation covers 149 communities with a total annual budget of $8.8 million USD. Private funding gives us stability and enables us to build long-term relationships with families, communities, schools, municipalities, village councils, the Palestinian Authority, faith communities and other civil society actors.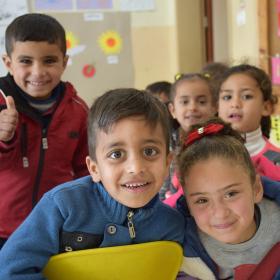 Children Reached Annually
282,507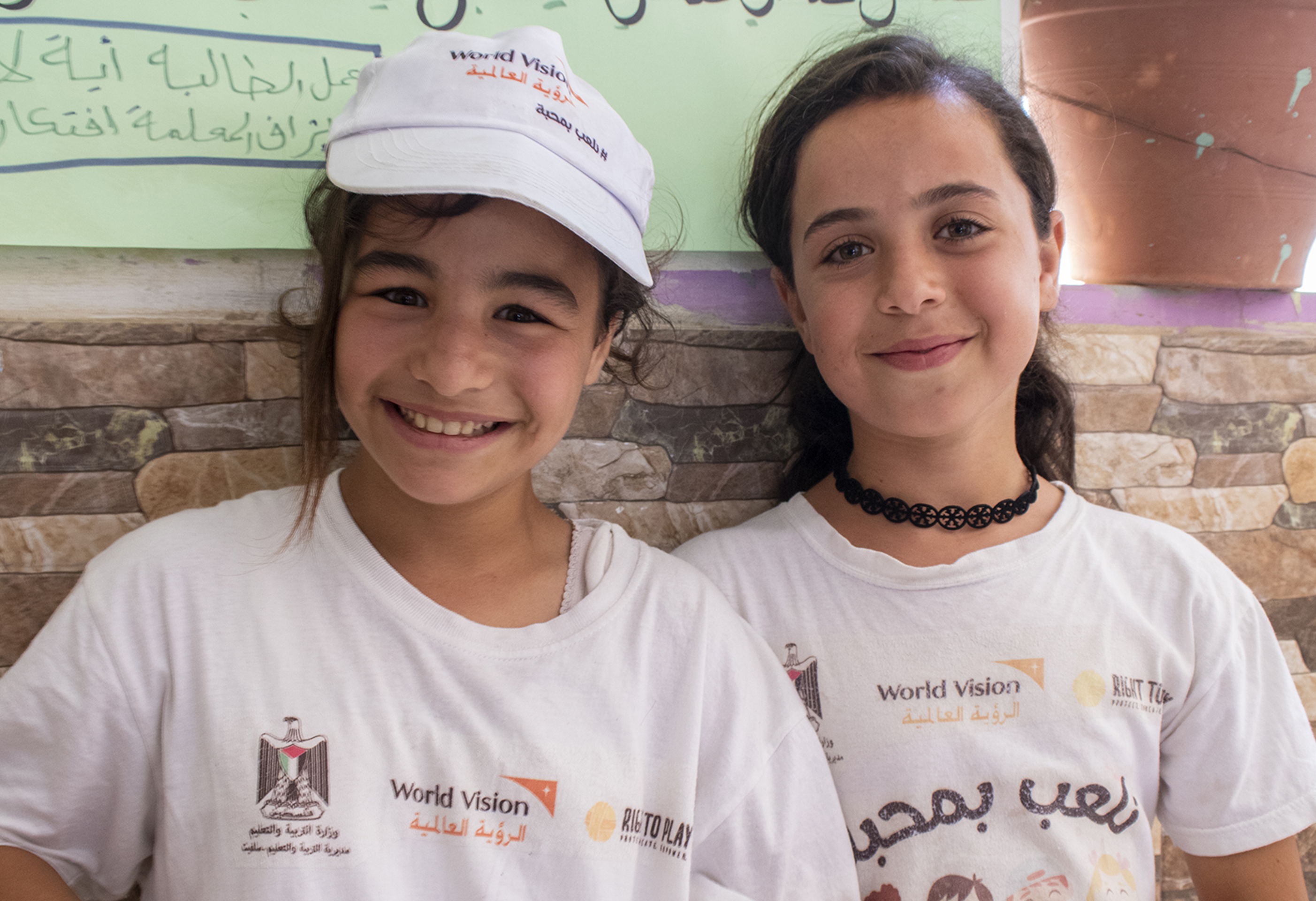 Join our Campaign
As a coalition of partners, we are launching a national-level campaign in East Jerusalem and the West Bank, It Takes a World to End Violence Against Children In and Around Schools. The places and spheres where Palestinian children experience violence are vast. We would like to begin to reduce this violence by addressing it 'in and around schools' so children have their right to experience a childhood. The goal of the campaign is for Palestinian children to enjoy school, feel safe and be protected with leaders and caregivers dedicated to improve systems and promote a violence-free society. Duration: FY20 - FY23. By Whom: International and national partners, including faith-based, corporations, NGOs, government, schools, village councils, families and children. To Whom: Palestinian Society. How: Whole School Approach to Violence Prevention, as developed by UNICEF, UNESCO and WHO, as well the INSPIRE Framework. Why: Because children deserve better childhoods and lives free of violence.
Early Marriage in Palestine
In Palestine, the most recent, statistically sound, and representative data on child marriage is from the 2014 Palestinian Multiple Indicator Cluster Survey (MICS) in partnership with the UNICEF and UNFPA, which found that 15% of girls between 20 and 24 are married before the age of 18 and 1% are married before the age of 15 (PCBS, 2015). However this data can be misleading as some areas in Palestine have higher rates of child marriage such as Gaza, East Jerusalem, and Area C (UNFPA, 2016 & UNFPA, 2017). The MICS survey also found that there are higher rates of early marriage in urban and camp areas rather than rural areas which in inconsistent with global child marriage trends (PCBS, 2015). This could be due to the inability to account for unregistered and informal marriages.
The Well-being of Children is our Priority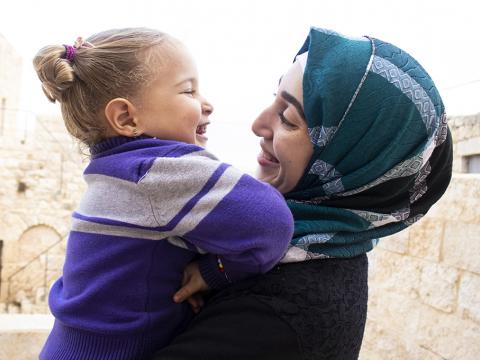 Early Childhood Development Program
Early Childhood Development Program targets mothers during the first 1,000 days of their child's life, which is a crucial period of growth and development. The model supports parents, who are first teachers of their infants, with individual home-based support and group sessions for improved parenting skills, family well-being and holistic child development.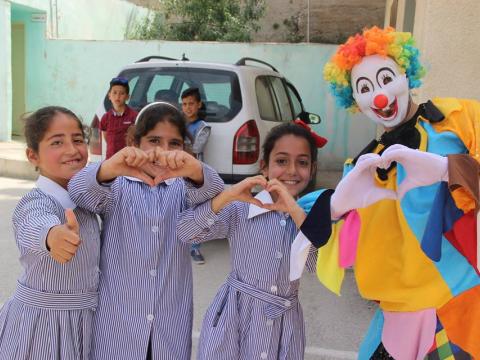 Education in Emergencies Program (EiE)
World Vision implements EiE programming in humanitarian contexts, mainly Area 'C'. Programming includes measures to mitigate security and protection issues, provide school-based psychosocial support, provide training in disaster risk reduction and psychological first aid, address infrastructure issues and meet environmental needs based on the need of each community.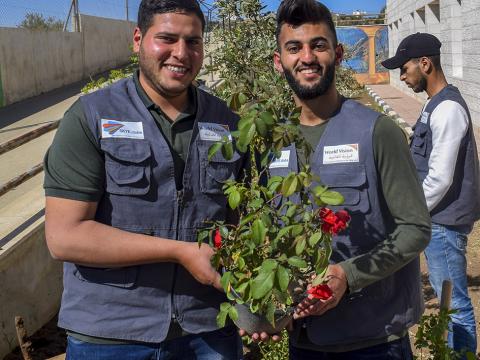 Youth Resilience
World Vision JWG implements programmes to strengthen the resilience of youth by building their life skills and skills for employment. These programs include 'Innovation, Motivation, Participation. Action, Community Teams' (IMPACT) Clubs and Technical & Vocational Education & Training (TVET).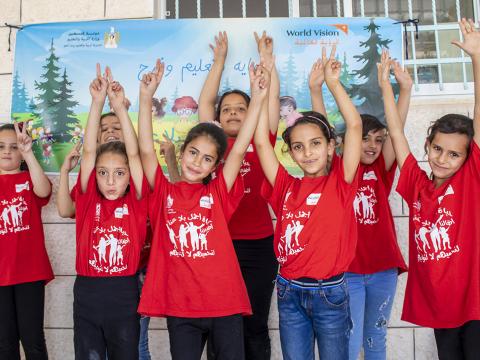 Sponsorship Program
Child Sponsorship inspires communities, locally and globally, to consider the well-being of children, through life-enriching experiences with children and supporters, and their families and communities.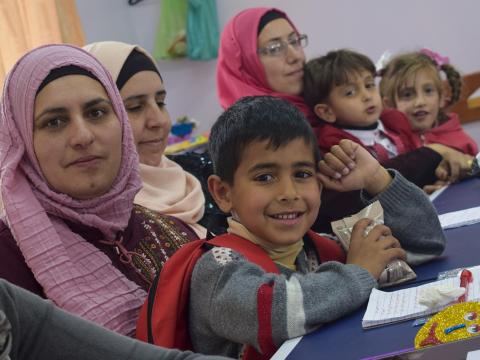 Child Protection & Advocacy Program
The goal of the Child Protection and Advocacy Project (CP&A) is to strengthen the protective environment for children, especially the most vulnerable. CP&A focuses on strengthening collaboration between the formal and informal actors, while building their capacity to address the root causes of violence against children.