Myanmar
World Vision International Myanmar is a Christian, relief, development and advocacy organization working with and for the poor and the most vulnerable. Inspired by the Christian values, we are dedicated to work with the most vulnerable children, families and the communities regardless of religion, race, ethnicity and gender, to create the lasting change in their lives.
Our goal is the sustained well-being of children within families and communities in the areas of child protection, education, health and nutrition, livelihood and livelihood. We promise to end the extreme poverty by 2030.
52.3 million
Population, total
61.4 billion
GDP (current US$)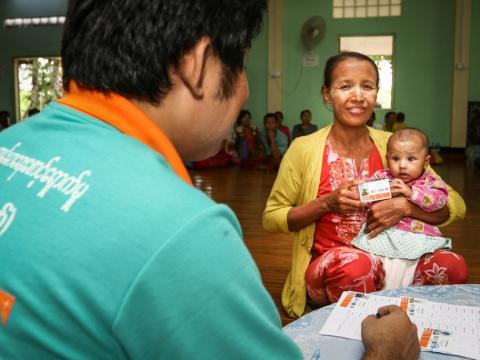 Cash programming
Be Cash Ready
World Vision Myanmar organized cash and technology training in 2018. The aim was to build staff capacity for the application and utilization of digital technology to design, register and deliver multi-purpose (cash and in-kind) programs.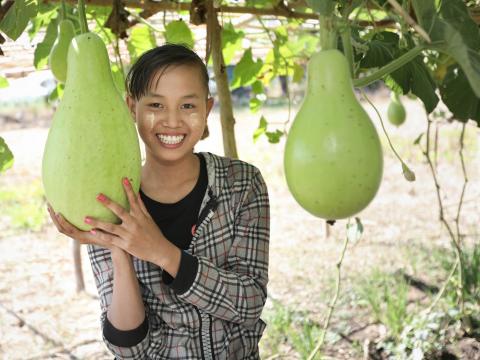 Livelihood
Reaping the harvest
A few years ago, Wai Wai's father died, leaving her mother to be the sole breadwinner. Unfortunately, her mother got sick, forcing her and her older sister to consider dropping out of school. World Vision helped the family by providing vegetable seeds and supporting Wai Wai's education through sponsorship programme. Now, they're grateful to reap their harvest for their daily consumption. They sell vegetables in the market as well to earn income.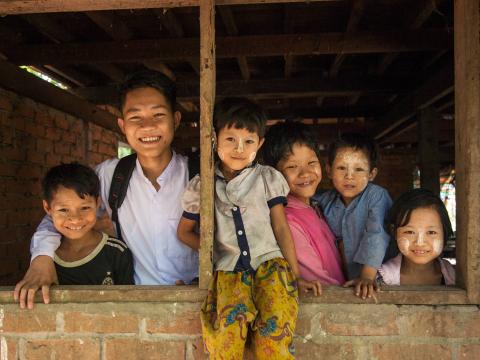 Sponsorship
Inspiring the future generation
Saw Han Naing Tun, 18 years old, is the eldest son of six in his family. He thoughts his dreams were gone after losing his father. Thanks to World Vision's support, he's now living his dream as a teacher. "I'm so grateful to World Vision for the things that they have done to us when my family has a very hard time. who help the children be educated and be an inspiration for our future generation," says Saw Han Naing Tun.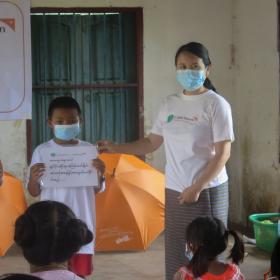 It Takes Myanmar
to end physical violence against children at home and in school
World Vision Myanmar joined the global movement It Takes a World to End Violence against Children campaign. The goal is to end corporal punishment and physical violence against children at home and in school.