Bangladesh
World Vision Bangladesh, a global Christian relief, development and advocacy organization creating lasting change in the lives of children, their families and communities living in contexts of poverty and injustice. We are committed to serve and partner with people in need. Through development, relief and advocacy, we pursue fullness of life of every child by serving the poor and oppressed regardless of religion, race, ethnicity or gender as a demonstration of God's unconditional love of all people.  
World Vision first involved with Bangladesh by responding to the cyclone victims of Bhola in 1970 during devastating tidal surges in the coastal areas of the country. Later the organization carried out relief operations in refugee camps in India in 1971. Following Bangladesh's independence in 1972, it started relief and rehabilitation programs as per invitation of the Bangladesh Government.  
Presently World Vision Bangladesh is serving around 5 million children and 3.1 million adults with maternal child health and nutrition, education, livelihood, child protection and WASH projects under 27 administrative districts in 68 locations with 51 Area Programs and 15 grant-funded projects. The objective of this organization is 'To achieve sustainable well-being and build a brighter future for 5 million vulnerable children in Bangladesh by tackling causes and addressing effects of poverty, inequalities and injustices'.  
159.7 million
Population, total
249.7 billion
GDP (current US$)
Current Projects
World Vision Bangladesh scales up its operations to impact the lives of more than 5 million people with existing 15 grant-funded projects in Bangladesh. The grant-fund projects has a wide range of partnership and diversified our donor base, successfully securing about total of USD39.4 million for most vulnerable people.
We received broad support from institutional donors, the United Nations, as well as governmental and international organizations. We also engaged the private sectors, including corporations and foundations, non-governmental organizations and individuals.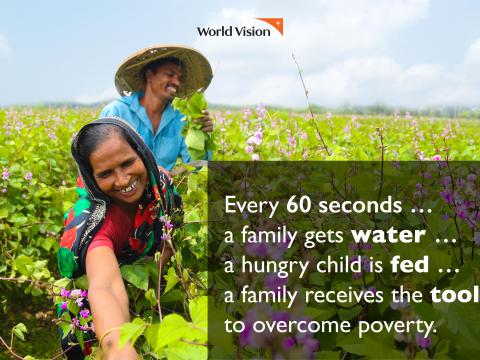 Assisting children and their family
In Bangladesh, World Vision worked with more than 5,902 HHs who received cash grants assistance to repair houses; 5,274 entrepreneurs received embedded service suitable to their enterprise; 17,083 persons were supported with farm and non-farm assets last year in 2017 to improve the livelihoods of most vulnerable people.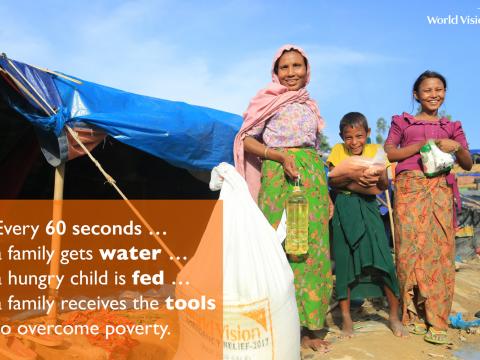 Helping Rohingya Refugees for a better life
In Bangladesh, World Vision responded to 135,250 people in refugee camps with food assistance where 74,387 are children in #MBRCR last year to improve the livelihoods of refugee people.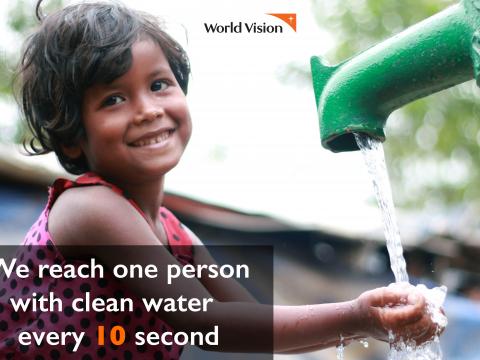 Providing safe drinking water to refugees from Myanmar
We are grateful to our donors and partners of Bangladesh for Myanmar Bangladesh Refugee Crisis Response. With your supports 39,425 HHs got access to safe drinking water; 59,750 refugee households received 24,600 jerry cans and 1,718 water tanks for clean water to the affected refugees from Myanmar.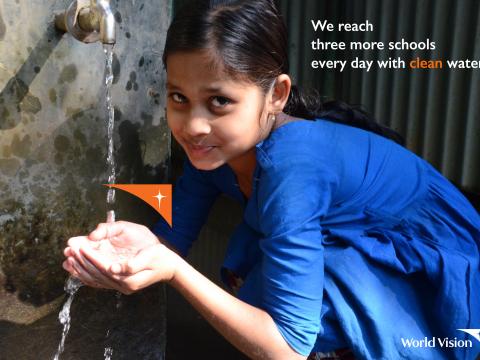 Reaching a new person with clean water every day
We thank to our donors and partners of Bangladesh, because of your supports 27,248 HHs got access to safe drinking water sources; more than 222 schools based WASH committees have been formed; 60,438 school-age children participated in Hand Wash Campaign in 2017 alone.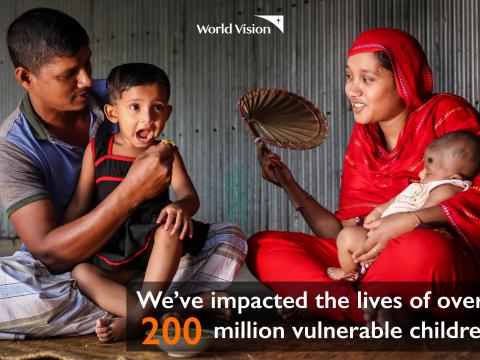 Working to overcome the root causes of poverty
In 2017, we reached out to more than five million children (5040,419) as direct beneficiaries through World Vision's Maternal & child health and nutrition, WASH, quality education, food security & economic development, emergency relief and rehabilitation and refugee crisis response program.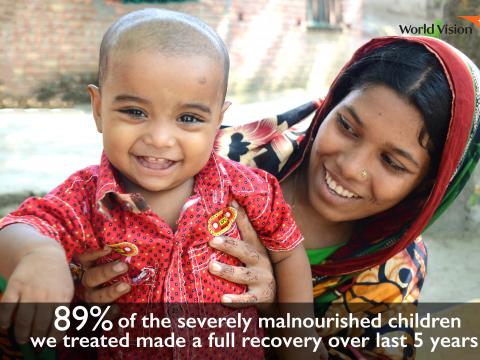 Treating malnourished children to full recovery
You will be happy to know that World Vision Bangladesh impacted 161,461 malnourished (underweight) children of 6-35 month during 2013-2017 with our Positive Deviance health program and 334,731 mother and caregivers were oriented on health and nutrition educations sessions.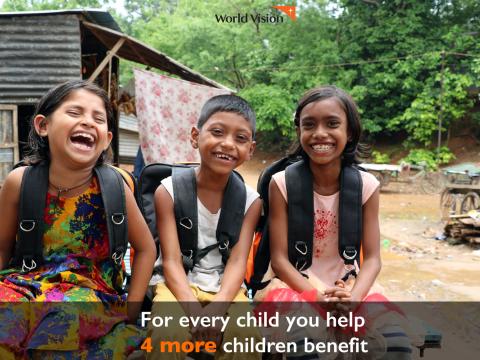 For every child you help, others benefit too
We expressed heartful thanks to our sponsors, donors and partners as with your supports we initiated community-focused Technical programs in #Bangladesh which are transforming the lives of the most vulnerable people specially children.  Throughout the year 2017 we impacted the lives of 5 million children including 170,599 registered children through sponsorship and grant-funded projects in over 27 districts across the country.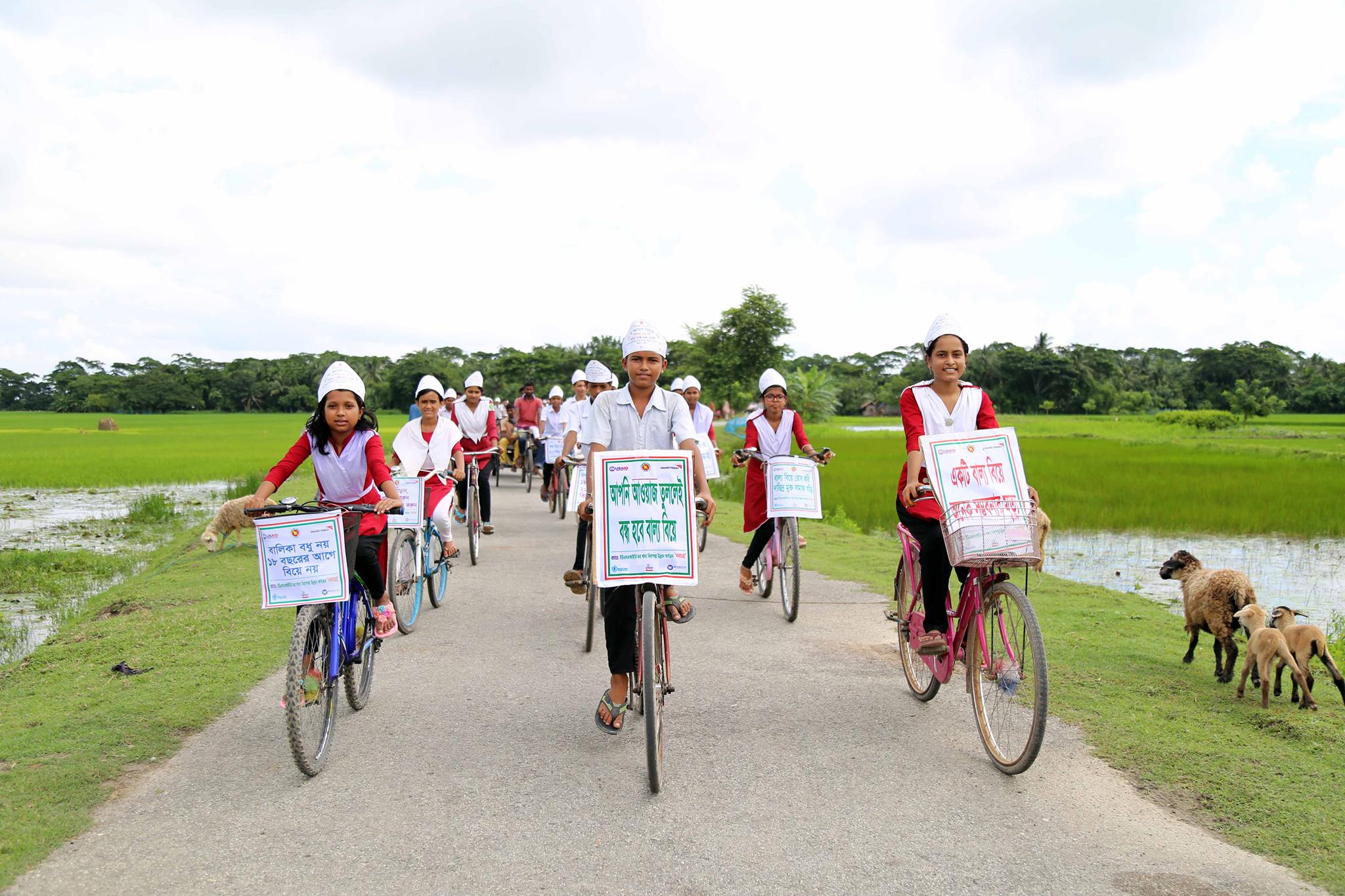 It takes me
TO END PHYSICAL VIOLENCE AGAINST CHILDREN
World Vision Bangladesh believes that physical violence against children harms psychological and physical growth of the children. "It takes me to end physical violence against children-at Home, School and Work place" addresses the Sustainable Development Goal (16.2) that aims to promote a culture of positive discipline and positive parenting in order to impact the lives of 5 million most vulnerable boys & girls by 2021.