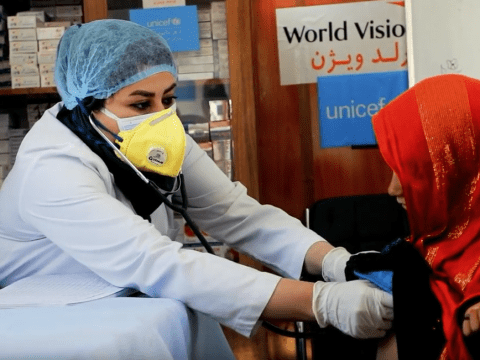 Responding to COVID-19
Around the world, the coronavirus (COVID-19) is taking lives, devastating families and disrupting life in previously unimaginable ways. 
We are responding in every country we work in to limit the spread of the virus and reduce its impact on vulnerable children and their families. 
Afghanistan, is one of the 17 priority countries where we are increasing our efforts to protect especially vulneralble populations.
Learn more about our response
Afghanistan
World Vision has been working in Afghanistan since 2001, when our operations began in response to an emergency. Within a few years, the organisation moved toward rehabilitation and then on to long-term development programming. Since 2011, we have focused our operations in Herat, Ghor and Badghis provinces in the western region of the country.
As World Vision, we strive to ensure all children: experience good health; are educated for life; are cared for, protected and participating, and experience the love of God and their neighbours. We are proud to say that we have an excellent reputation among Afghan communities and feel privileged to be widely accepted in the provinces in which we work. We see everything we do as a partnership between us, communities and our donors.
36.3 million
Population, total
18.9 billion
GDP (current US$)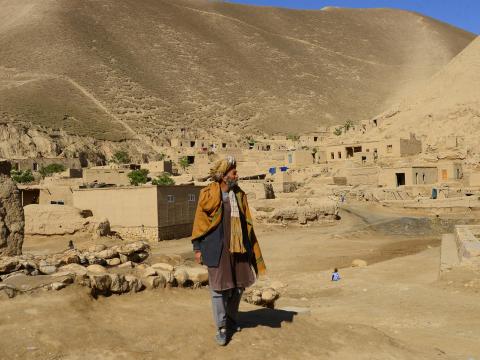 Drought forces people in Badghis into displacement
Drought conditions in Badghis led to the failure of the winter harvest, and also wiped out the new crops that were planted for the spring growing season. It is estimated 60 % of their livestock have died or have been sold off at minimal value. It is also estimated that 40 % of wells have dried up. World Vision, in partnership with UNOCHA and World Food Programme is working to respond to the urgent needs of drought affected families in Badghis, as well as those who have been displaced to Herat Province.