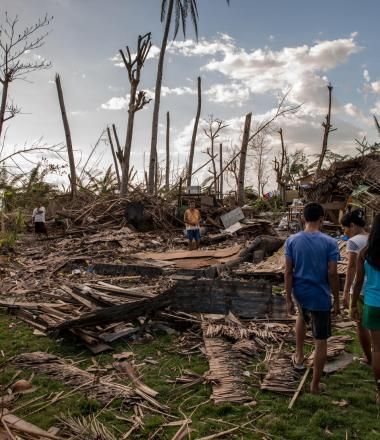 Helping children survive crisis
When disasters happen, whether natural or manmade, we want children to have access to food, clean water, and shelter.
We are committed to protecting the vulnerable from physical injury, disease, disruption of education, separation from families, trafficking and exploitation. Even in some of the world's most hostile environments, we have hope for recovery.
Disaster management
A world where all children are safe from disaster
Children's lives can change in an instant in the wake of war, disasters and humanitarian emergencies. We see how vulnerable they are and how much they need our protection. 
Today, there are more than double the number of emergencies than there were ten years ago. The numbers can seem overwhelming: a total of 274 million people worldwide are in need of humanitarian assistance just to survive, and over half of them are children. This is up from 235 million people in 2021 and 168 million in 2020.
The nature of emergencies is also changing. Conflict is more vicious, complex and unpredictable. Climate change is unleashing natural disasters faster, for longer and with longer-lasting consequences for children and their families. 
The number of people at risk of famine had risen 60% since before the COVID-19  pandemic. Currently, an estimated 45 million people across 43 countries are at risk of famine, up from  27 million in 2019.
The needs are greater, the gap in available funding is growing, and the calls to respond have never been greater. 
There is hope. With the support of our partners across the world, we are in a better position to respond to the pressing and ever-changing needs of children. For more than 70 years, we have been responding, adapting, learning, and reaching millions of children affected by emergencies every year.
helped through emergency responses in 2022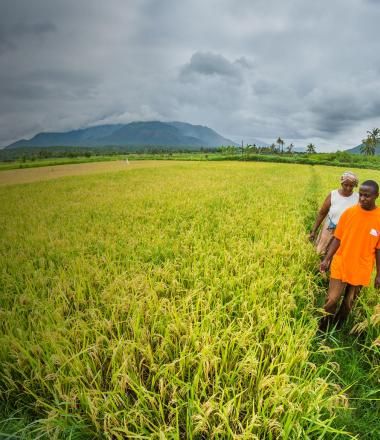 World Vision View
Join the global conversation through the eyes and ears of World Vision View on everything from local partnering, humanitarian financing, the digital revolution, the true meaning of fragile and much more. World Vision view is your single source of thinking, ideas, learnings and insights on everything that is current in the world of humanitarian and development policy and practice.
Click, read, comment, share and challenge!