Since we first started operations in 1950, World Vision has worked hard to use the resources entrusted to us as efficiently and effectively as possible to deliver maximum impact to children and communities in need. This commitment is is rooted in our Christian faith and core values, particularly that of stewardship.
World Vision has adopted a common definition of 'Accountability' as the commitment of an individual or organisation to account for its activities and promises made, provide information, listen and empower its diverse stakeholders to actively participate and hold to account, accept responsibility for its decisions, disclose the results in a transparent manner and uphold the highest ethical behaviour in our operations. It also includes the responsibility for money or other entrusted properties to be used in the most efficient and responsible manner possible.
Our approach to accountability is framed by the following questions:
'To whom are we accountable, and for what?' - Our promise for children and communities is to maximise our impact on child well-being. Our commitment to our donors is to be good stewards of their resources. We commit to partner and collaborate with those who share our goals.
'How are we doing? How do we know? How transparent are we in our reporting?' – Without being transparent about our progress, we cannot be held to account. So we seek to report, and reflect upon, the extent to which our systems and processes enable us to keep these promises to our stakeholders.
'How and when do we contribute to and participate in initiatives to enhance the accountability of the sector?' – We see great value in participating in sector wide initiatives such as Accountable Now, a network of leading international civil society organisations (CSOs) that have adopted the Global Standard for CSO accountability.
Annually, we publish the World Vision International Accountability Report, which, along with Accountable Now's Independent Review panel comments, is published both on Accountable Now and our resource section.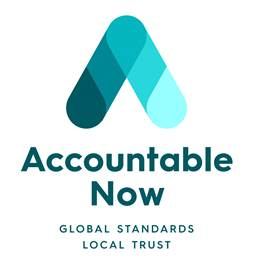 For more information about accountability at World Vision, please contact:
Mr. Elie Gasagara, Partnership Leader for Global Accountability
World Vision International
East Africa Regional Office
P.O. Box 133-00502
Karen Road, Nairobi, Kenya