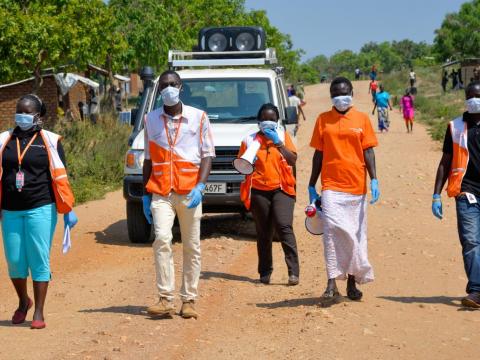 COVID-19: 100 Days of our response, and counting...
Over three months since the onset of the COVID-19 pandemic in Uganda, World Vision continues to scale up interventions and response work to keep children and communities in Uganda safe. Click below to learn about our reach and impact in the first 100 days of our emergency response.
View Report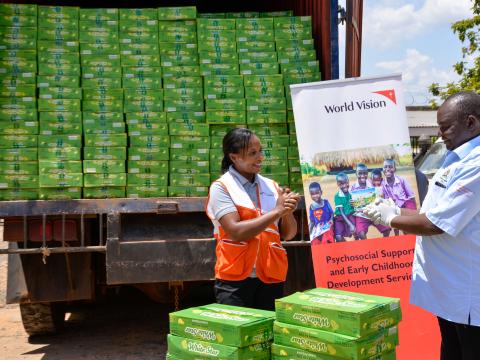 COVID-19 Response
COVID-19: World Vision starts emergency response in Uganda
Children and other vulnerable groups in fragile contexts are among those that will be greatly affected by the ongoing COVID-19 outbreak.
Read More
Uganda
World Vision Uganda seeks to address causes and effects of poverty through development, relief and advocacy. Over 128,633 registered children benefit from World Vision Uganda's work.  World Vision Uganda is able to provide educational support, construct and equip schools and health centres, train health workers and farmers, participate in advocacy campaigns, distribute improved crop varieties and animal breeds, and provide clean and safe water. 
World Vision Uganda started in 1986 to offer relief and resettlement packages and to help reconstruct districts in central Uganda ravaged by the 1981-1986 war. Development work was added on with the initiation of Community Development Projects (CDPs) in central, southern, western and West Nile regions between 1987 and 1995. 
Projects based on grants were also started to cover different sectors including water and sanitation, HIV and AIDS, food security, feeder roads, psychosocial support and peace building. Expansion in geographical areas and in activities has been based on need.  
World Vision Uganda operates in more than 50 districts, with 47 Area Development Programmes (ADPs).
44.3 million
Population, total
34.4 billion
GDP (current US$)