OUR APPROACH TO SUSTAINABLE CHANGE
What is Transformational Development?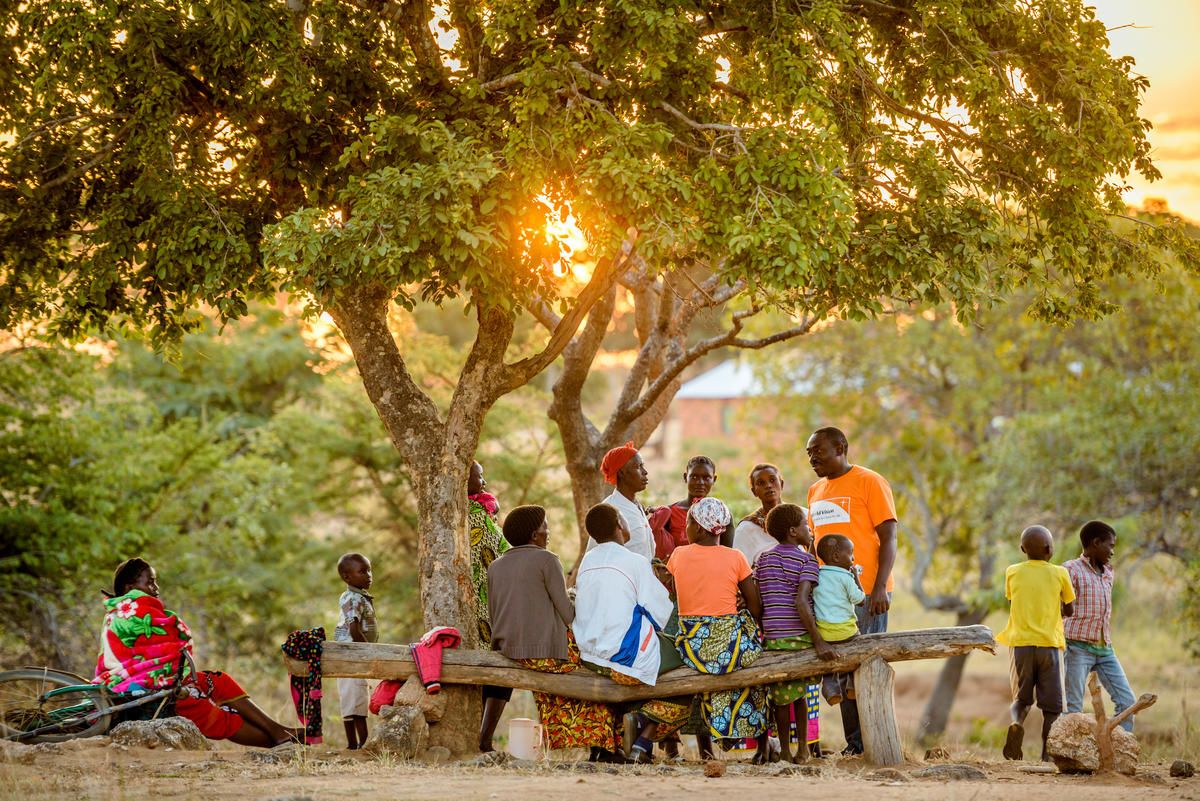 Poverty is the combination of suffering, deprivation, vulnerability and broken relationships, which threaten human survival and prevent people from fulfilling their God-given potential.
Transformational Development is how World Vision responds to poverty and vulnerability and works towards a vision of "life in all its fullness" for every child in every context.
This means girls and boys living abundant lives within transformed families, communities and societies characterised by dignity, justice, peace and hope, as we believe God intended.
Three Layers of Change
Transformational Development is a journey of shared learning and change:
---
Improved child well-being
Sustained child well-being
Transformed environment for child well-being
We seek to improve child well-being using evidence-based programmes. To sustain and further improve results we include drivers of sustainability, such as  ensuring local ownership of the development process and building the capacity of local organisations and people. We  work to transform the environment in which children are growing up by tackling structural and economic injustice, and addressing harmful beliefs and practices.
Working towards a vision of "life in all its fullness" for every child in every context.
Six principles underpin our Transformational Development work, informing our understanding of good development practice, and driving our programme quality standards.
1. LISTEN
We listen to God and to the people we serve.
We listen to God and humbly seek His guidance so we may join in His work. We listen to the people we serve. We use participatory assessments so we can be informed by local knowledge and experience. We find out the vision and priorities of local people, including children, so we can make sure we contribute towards shared goals. We provide ways they can share feedback and complaints, and we include them in the monitoring and reviewing of our work so together we can make improvements.
2. REACH
We are committed to reaching the most vulnerable children.
This means we take time to understand who the most vulnerable girls and boys are in each context, and what is causing their vulnerability. We make sure we include them in our programmes, we design special projects targeting their specific needs, and we work to eliminate the specific risk factors so that no more children are made vulnerable.
We also seek to reach deeper, addressing underlying spiritual and cultural root causes that are hindering people from achieving their full potential, and addressing behaviours and attitudes that can harm relationships in families and communities.
3. EMPOWER
We empower communities, families and children, especially the most vulnerable, to plan and manage their own process of transformation.
We want to be catalysts for sustainable self-development, inspiring local confidence and self-belief in a better future, and building local capacity and leadership to take increasing responsibility for their continued development, as our role diminishes over time.
4. CONNECT
Local ownership and capacity are critical to sustaining improvements in child well-being.
We strive for relationships with and between other organisations that are characterised by equity, transparency and mutual benefit.
World Vision partners with the government (national and local), faith-based organisations (across all faiths), especially churches, the private sector, local community-based organisations, and many others. We connect community members with governments, businesses, and others to form partnerships and open access to resources, creating sustainable change.
5. CHALLENGE
We challenge laws, systems and practices that perpetuate child poverty and vulnerability.
We want to make the system work for children. We work with and strengthen governance systems, policies and structures at all levels, helping to make them more transparent, accountable and effective. At local level, we enable people to engage with government service providers to improve the quality of those services, especially for children. We also work at the national level to influence policies that affect children. We use our valuable grassroots networks and data to inform and influence national decisions and we create opportunities for donors and supporters to engage deeply and to increase their prayer and actions on behalf of vulnerable children.
6. ADAPT
The contexts where we work and the problems World Vision staff are working to solve are immensely complex.
The contexts where we work and the causes of child vulnerability are often very complex. We emphasise learning and adaptation of the programmes throughout implementation, using participatory action learning, informed by on-going consultations and feedback, to help us improve our work.
We use our programmes and our community engagement processes to build local capacity to adapt to changing conditions. This adaptive capacity is an essential ingredient to resilience.