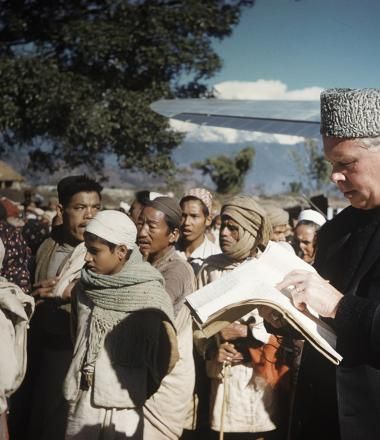 Our History
Going when no one else would
Our History
For more than 70 years, World Vision has been committed to protecting and caring for children and those in need. From our founder Bob Pierce giving the last $5 in his pocket to help care for an abandoned Chinese girl in 1947, to then-CEO Stan Mooneyham purchasing a large ship in 1979 to rescue refugee families stranded at sea in Vietnam, World Vision has gone where others would not. Even in the places where it is hardest to be a child, God is there—and we should be there too. So, our mission continues.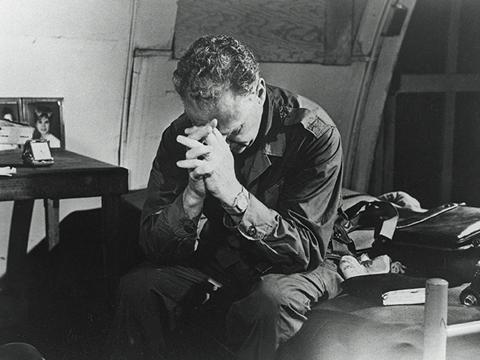 Foundation of World Vision
1950s
Bob Pierce founded World Vision three years after he came face to face with an abandoned child and chose not to look away. Determined the last $5 in his pocket wasn't enough, he knew more people had to be involved for a long-term solution and broader impact.  Initially based in the state of Oregon, the organisation focused on missions service for emergencies in East Asia. Today World Vision has become the largest Christian international non-governmental organisation working in nearly 100 countries worldwide.
"Let my heart be broken by the things that break the heart of God."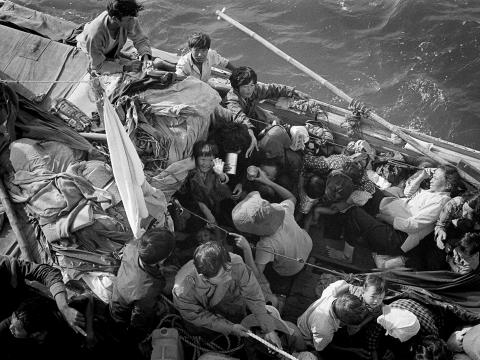 OPERATION SEASWEEP
1970s
When the countries surrounding Vietnam were refusing to accept the fleeing refugees because of political and racial tension, World Vision believed each person's life was more valuable than the cost of the risks involved. They were warned against the mission. Despite the captain learning that his license could be revoked and the ship could be denied refuelling and the right to return to port, they all chose to take the risk. Our World Vision ship became the first international rescue ship to provide food and medical assistance to 93 stranded refugees from Vietnam during Operation Seasweep in 1979. When no one else would, we did.
"We serve everyone. We want to be in the world what we think Jesus Christ would be if He were in the middle of all of these problems and needs."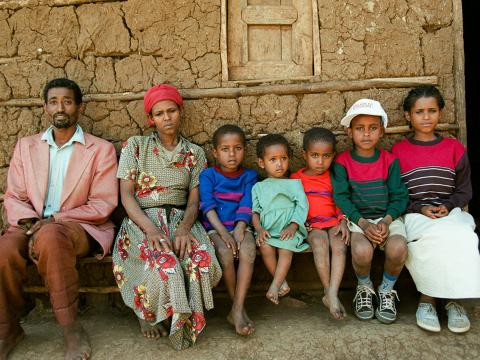 ETHIOPIAN FAMINE
1980s
During a devastating civil war, Ethiopia was hit with a famine and a hunger crisis which defined a decade and made for one of the worst humanitarian events of the 20th century. The United Nations estimated nearly 1 million famine deaths, along with millions displaced from their homes. World Vision emergency relief workers were among the first on the ground to assist the starving children and families, providing help where it was most critically needed.
"So many suffer so much while so few sacrifice so little."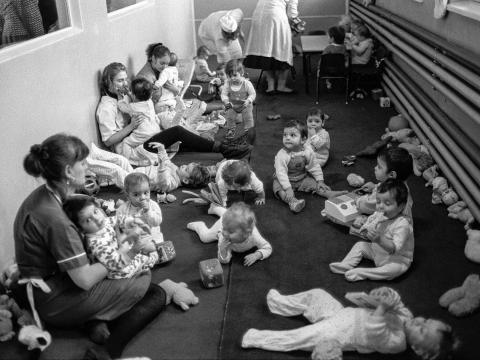 ORPHAN CRISIS IN ROMANIA
1990s
During the early 1990s as Romania's communist party fell and President Nicolae Ceausescu was overthrown, the world was shocked by images of abandoned children tethered to beds and confined in cages. Tens of thousands of innocent Romanian children were placed in orphanages due to extremely difficult financial hardships and poverty. World Vision was one of the first to give aid to the institutionalised children, and continues to be one of the few international organisations to still have a presence in Romania.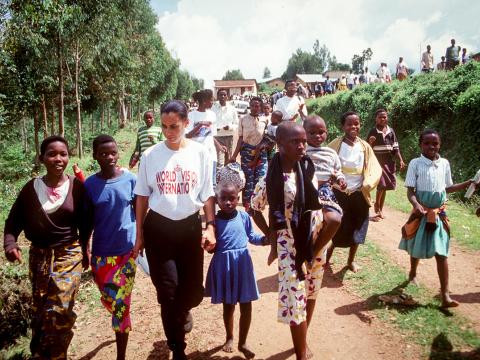 RWANDAN GENOCIDE RESPONSE
1990s
Within 100 days in 1994, Rwanda's citizens turned against one another during the country's deadliest genocide, resulting in 800,000 people brutally slaughtered. The majority of survivors were children who lost one or both of their parents. World Vision arrived in 1994 to provide emergency aid and assist the survivors in resettling. As it became evident that physical wounds were not the only ones that needed healing, World Vision initiated peacebuilding and reconciliation programmes to help children and adults work through their emotional scars, and begin to heal a broken country.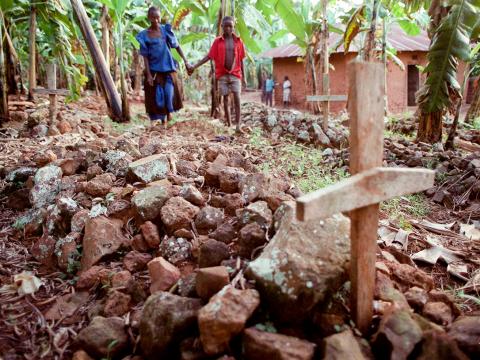 AFRICAN AIDS CRISIS
1990s
At a time when AIDS was stigmatised by the Christian community and many others as something to be ashamed of, 12 million African children were orphaned due to this deadly disease. When no one else would, World Vision challenged the cultural beliefs and attitudes of the time and spurred global action to support the well-being of these vulnerable children through the HIV and AIDS Hope Initiative. World Vision's three main approaches remain the same today: to prevent new cases, increase the quality of care for children infected or at risk of infection, and advocate to help stop the spread of HIV.
"Love talked about is easily turned aside, but love demonstrated is irresistible."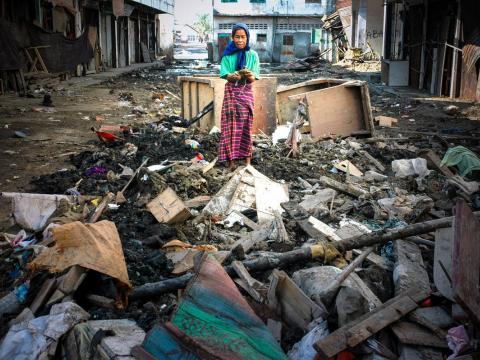 INDIAN OCEAN TSUNAMI RESPONSE
2000s
The 9.1 magnitude earthquake that hit Indonesia in 2004 triggered a massive tsunami, which killed nearly 230,000 people and levelled entire cities to the ground in a matter of minutes. The tsunami continued to devastate Thailand and Sri Lanka, before eventually ceasing in South Africa. In addition to those who lost their lives, many more were injured or left homeless. In response to this tragedy, World Vision initiated its largest-ever relief response (at that time) across all of the five affected countries, raising US$350 million. We continue to support these communities today.
"Our work is about individual people. Not statistics."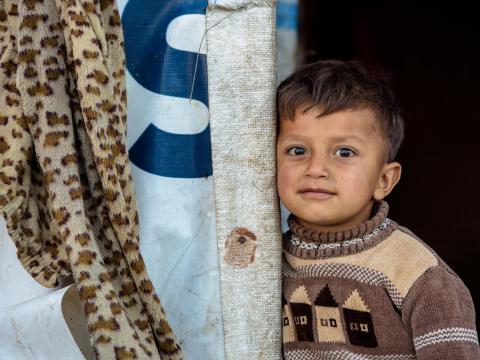 SYRIA CRISIS
2010s - Today
World Vision has been working in the Middle East for more than 40 years and has been responding to Syria's deadly civil war since it began in early 2011. To date, approximately 5.6 million people have fled from Syria and another 6.2 million people are displaced within the country – half of which are vulnerable children. World Vision is helping with healthcare, emergency food, water and sanitation, shelter repair kits, education and recreation. We're also providing child protection training for adults and psychological support for Syrian families as well as members of host communities near where refugees have found shelter in Jordan, Lebanon and Iraq. 
"May our generation be remembered as one that treated the world's hungriest children as if they were our own."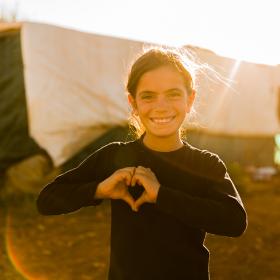 Our global impact today
MEASURING OUR IMPACT
In 2022 alone, World Vision supported around 30 million people through 59 global emergency responses; provided 10.3 million people with food, and helped 3 million people to gain access to clean water. Through Child Sponsorship, 3.2 million vulnerable children were given a second chance in life. To see more of our global impact dowonlad our most recent Partnership Update.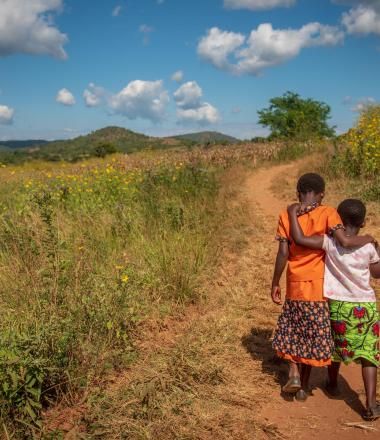 Our Promise
LOOKING FORWARD
Learn about our Partnership-wide campaign that aims to bring extreme poverty to an end by 2030.