Rooted in the love of Christ
Discover Who We Are
Even the most vulnerable children deserve a chance at a bright future. As a global Christian relief, development and advocacy organisation we help children, families and communities overcome poverty and injustice, irrespective of religion, race, ethnicity or gender.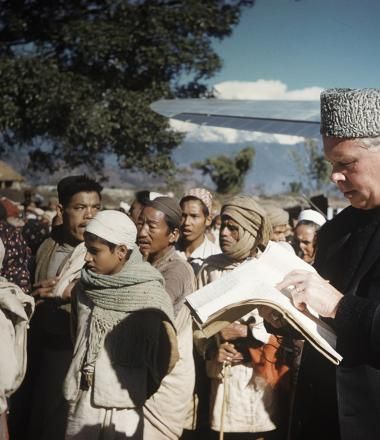 Our History
It all started in 1947 when our founder, Bob Pierce, gave the last $5 in his pocket to a missionary orphanage for the care of an abandoned Chinese girl. Since Bob founded World Vision more than 70 years ago, we have gone places others would not, and done tasks others could not, including the purchase of a ship in 1979 to rescue refugee families stranded at sea off the coast of Vietnam. Today, we continue to work in the places where it is hardest to be a child because we believe that is where we are needed most.
Our Global Strategy - Our Promise
Every child deserves a life rich in meaning and purpose. We work with the most vulnerable children in the world so they can experience God's promise—life in all its fullness. Our collective efforts create a rising tide of goodness that provides each child an opportunity to reach their true potential.