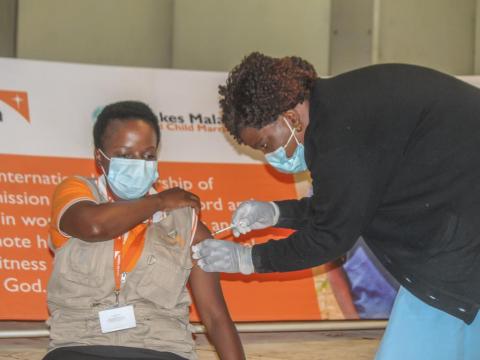 World Vision urges for uptake of COVID-19 vaccine in Malawi
As an organisation, World Vision believes that the development and introduction of safe vaccines is key to protecting the world's most vulnerable people and restoring hope and livelihoods.
At a recent event attended by councillors, traditional leaders, civil society groups and the media in Ntcheu, World Vision encouraged uptake of the vaccine in order to give their villages a chance of building back and improving children's lives.
Learn More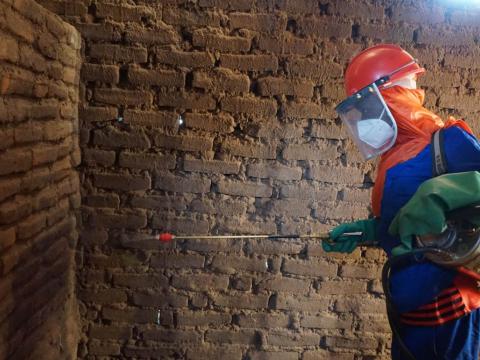 Millions safe from malaria thanks to indoor residual spray project
Nearly 3 million people from Mangochi, Balaka and Nkhata Bay are safe from malaria. This follows a successful Indoor Residual Spray (IRS) project by World Vision and the Ministry of Health, informed by a review of malaria prevention interventions organised by World Vision and the Malawi Ministry of Health.
Read More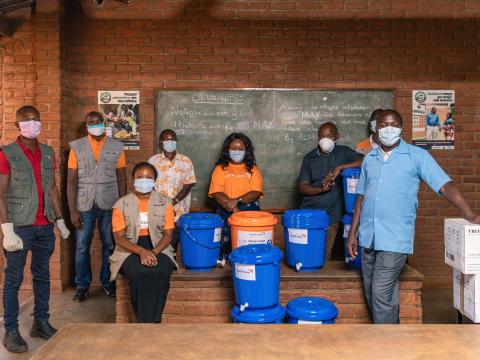 COVID-19 in Malawi: Responding through a multi-sectoral approach
World Vision is responding to COVID-19 across its operation areas in Malawi through activities focused on awareness and prevention, in collaboration with local authorities and partners, frontline health workers, faith leaders, communities, and other partners. Through a multi-sectoral approach, our overall response goal is to limit the spread of COVID-19 and reduce its impact on vulnerable children and families.
Watch Response Video
Malawi
Children in Malawi face several obstacles including poverty, high levels people living with HIV and AIDS and frequent exposure to Malaria. Additionally, with climate change, worsened by deforestation, Malawi has become prone to disasters, leaving an already poor population much poorer.
This landlocked country, is bordered by Zambia, Mozambique and Tanzania. Since 1994, Malawi has been a democracy and held elections. However, the economy has not grown fast enough to lift people out of poverty.
Our teams have been working in Malawi since 1982. We partner with local actors and the Government to improve the well- being of children, especially the children and the most vulnerable.
17.7 million
Population, total
6.3 billion
GDP (current US$)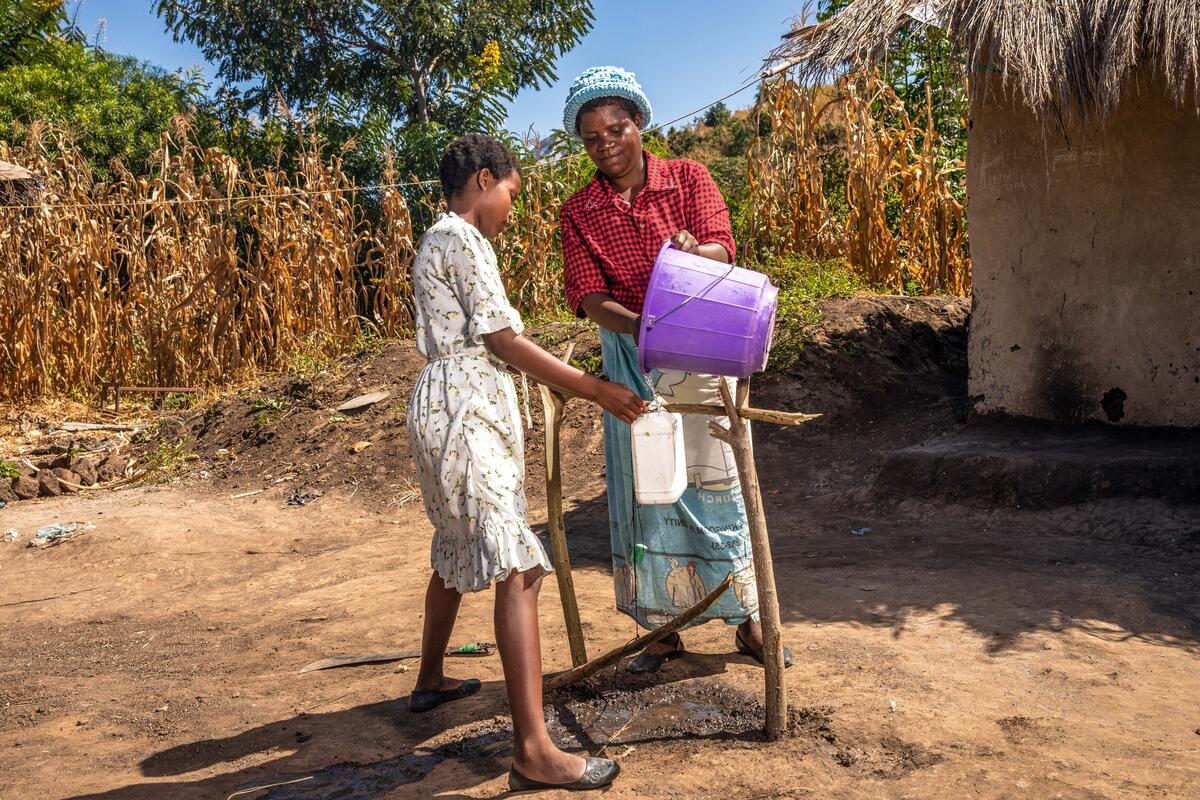 Surviving a pandemic: How are children in Malawi coping under the new normal?
COVID-19 poses a grave threat to children in Africa and the rest of the world, both because of the severity of the disease, and its secondary impacts.
Hear from 10-year-old Vanessa from Malawi on how the pandemic has changed life in her community. 
Latest Videos
Highlights of our work with partners to transform vulnerable children's life stories
Our Work
See how we are working in Malawi to make a positive change in the lives of children and their communities.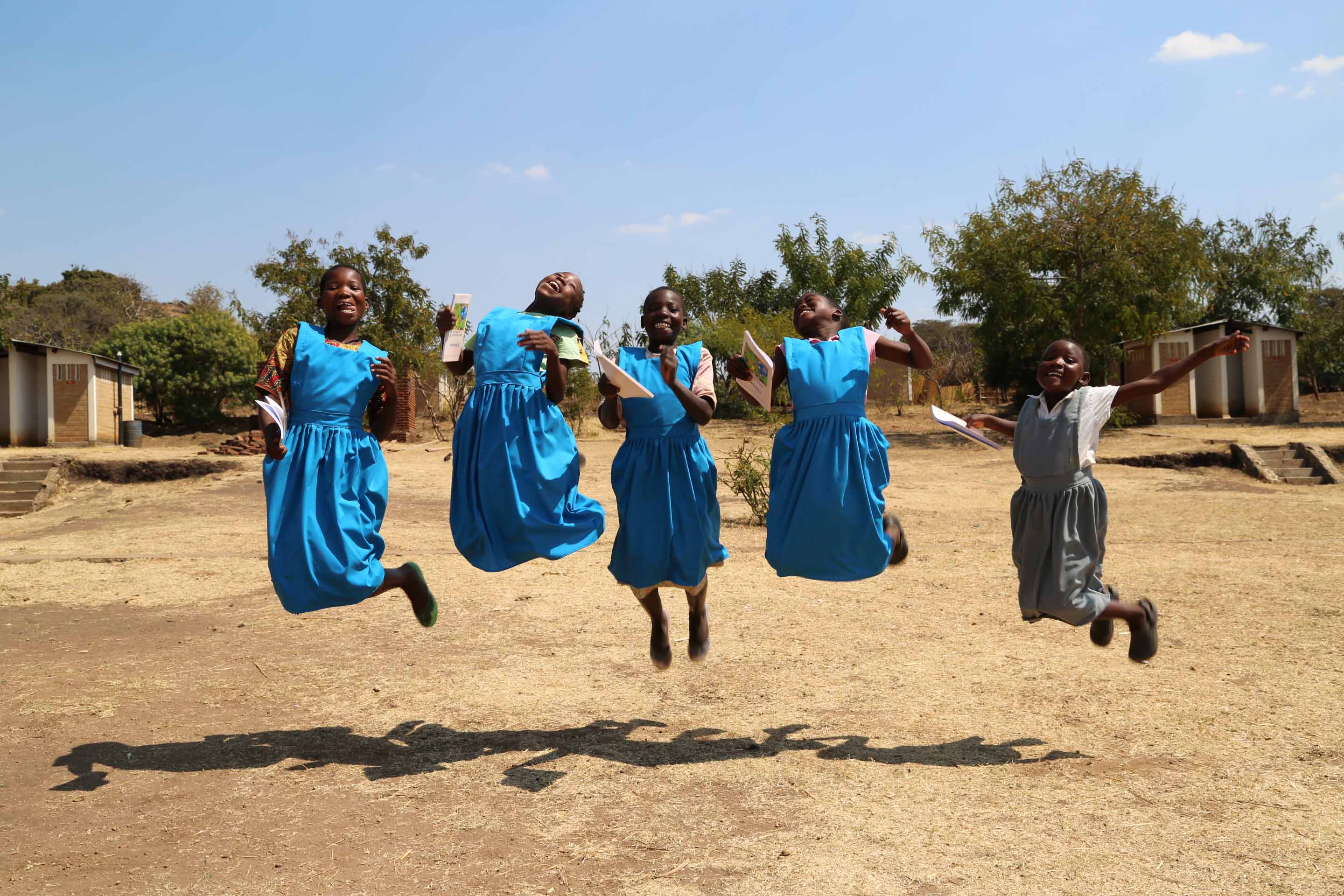 It takes Malawi
To End Child Marriage
Child marriage is an evil and a crime. It pushes children, especially girls, into poverty and sometimes death. It can and must be stopped.