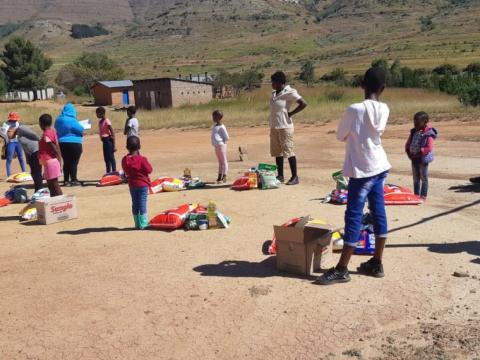 Supporting children on ARV treatment during COVID-19 lockdown
During school days, children living with HIV, whose families struggle to put food on the table, get their first meal at school and that is motivation for them to continue  with their  studies even despite the difficulties. With the current countrywide lockdown imposed by the Lesotho Government as a preventive measure against COVID-19, these children's hopes of getting that only meal of the day are dashed. Many of them were at the verge of dropping the medication that has helped keep them alive because it requires that they eat first. 
Read More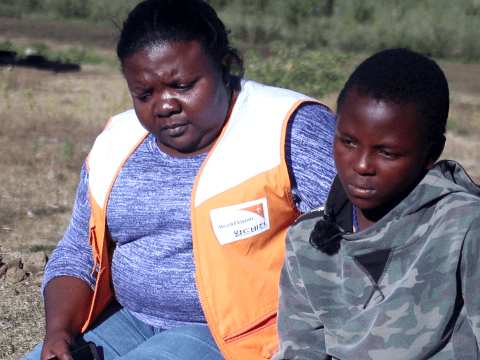 COVID-19 makes life even harder for child-headed households
Matšeliso and her brothers have been living without a mother and father for more than five years. Their mother died a few years ago, and their father left them five years ago for the Republic of South Africa in search of better paying jobs.
READ MORE
Her Majesty Queen 'Masenate Mohato Seeiso
Protect children as we battle COVID-19
Her Majesty Queen 'Masenate Mohato Seeiso, also World Vision Lesotho's Education Champion calls for the protection of children as the country positions itself to slow the spread of COVID-19 in Lesotho.
WATCH
Lesotho
Coronavirus (COVID-19) has wreaked havoc in many families across the countries, with ripples spanning around he world. With the first cases identified in the city of Wuhan, China in December 2019, its presence in many countries has led countries to issue orders for people to keep away from public spaces, to the detriment of economies.
As bread winners  are confined at home with no income, it could lead to where reserves are depleted leaving family members including children to starve. We are responding in every country we work in to limit the spread of COVID-19 and reduce its impact on vulnerable children and their families.
Initially we are prioritizing 17 countries hard hit by the coronavirus, increasing our efforts to protect, especially the vulnerable children. 
2.1 million
Population, total
2.4 billion
GDP (current US$)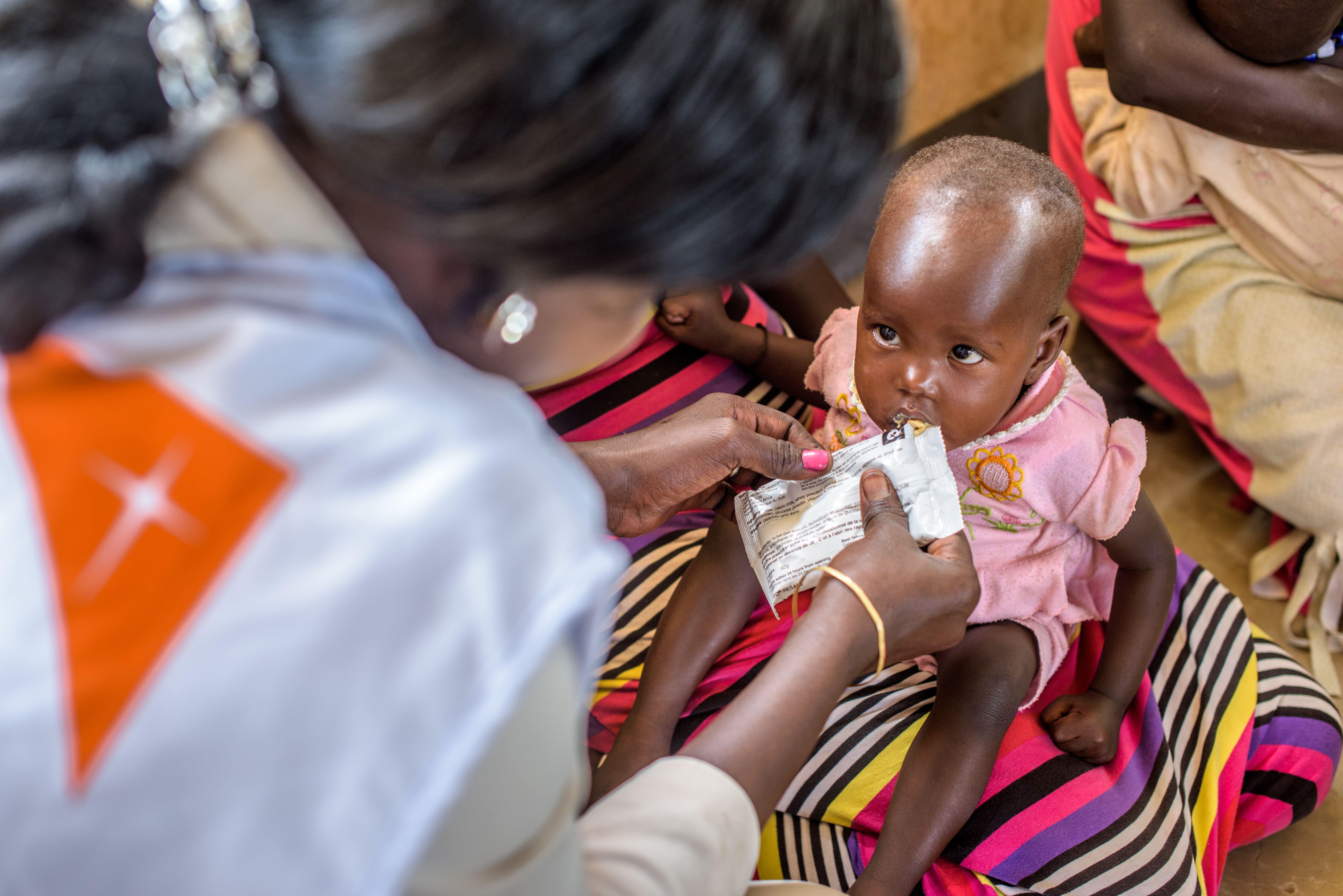 About World Vision Lesotho
Lesotho is a democratic, sovereign and independent country surrounded by the South Africa. The Kingdom of Lesotho is one of the three remaining monarchies in Africa. Often referred to as the "Switzerland of Africa", Lesotho is a land of mountains. It is the only country in the world in which all of it's lands are about 1500m above sea-level. 
Current Projects
Follow our ongoing projects below and witness the positive change we are making, together with partners in Lesotho.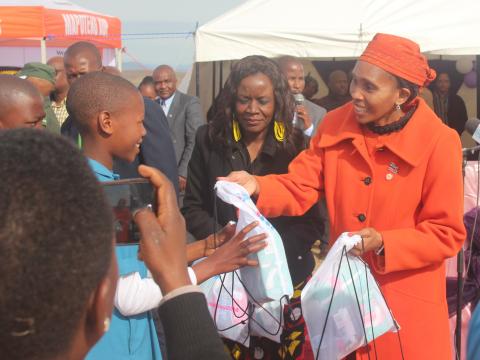 Hygiene and Vulnerable Girls
More than 420 girls from schools walked away with smiles on their faces after receiving sanitary packs from the local business community.
The event, organized by her Majesty, Queen 'Masenate Mohato Seeiso - Lesotho's Champion for Vulnerable Children, partnered with World Vision and local businesses to help vulnerable girls who can't afford menstruation supplies to stay in school through the provision of sanitary packs.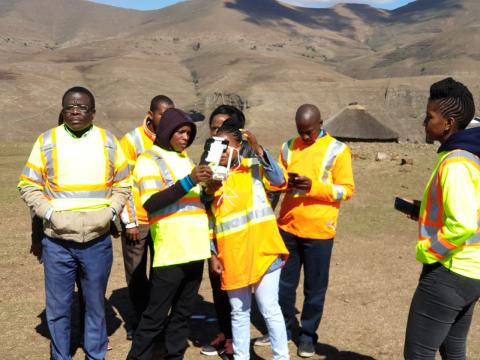 Using Drones to Collect Data
The World Vision Lesotho disaster risk reduction project in Mokhotlong, funded by the European Union, held training where project coordinators, officers and other data collectors learned to fly drones as a way to tackle some of Lesotho's challenging terrains more quickly in the event of an emergency. 
Christmas with Hygiene
Some 94 children registered with World Vision Lesoho from Matlameng and Pitseng Area Programs celebrated Christmas with Hygiene Hampers as a Gift in Kind from World Vision.

The celebration followed a week-long Youth Camp where children were equipped with Life Skills, Literacy Enhancing activities, Hygiene Education and Spiritual nurturing.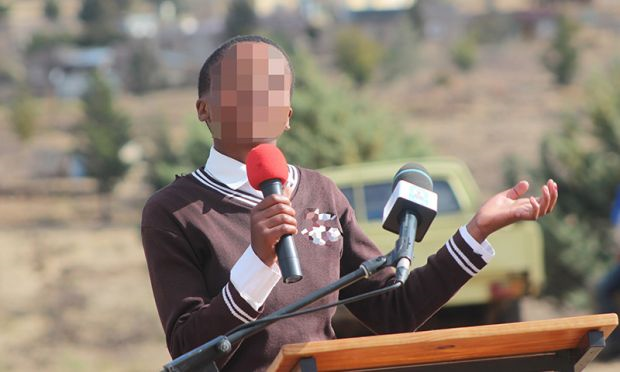 It takes Lesotho
To End Child Marriage
Early marriage affects the lives of 17% of girls in Lesotho. Join us in ensuring all children enjoy their childhoods and have bright futures.