Sudan
As a child-focused organisation, our goal is to see children reach their full potential. We don't just want children to survive, we want them to thrive! We began working in Sudan in 1983, our programmes were initially operational until 1988. In June 2004, we resumed operations, in response to the Darfur Crisis.
Today, our teams of dedicated development and humanitarian professionals work tirelessly to contribute to the improved well-being of boys and girls through multi-sectoral and community-based programmes across four states: South Darfur, Blue Nile, East Darfur and South Kordofan. Our headquarters are in Khartoum.
We remain committed to our vision of life in all its fullness for all children. By 2025, World Vision Sudan will contribute to the wellbeing of 2.1 million most vulnerable boys and girls in Sudan.
40.7 million
Population, total
129.7 billion
GDP (current US$)
Current grant-funded projects
World Vision operations are funded by private donors, public institutions, government agencies and the United Nations.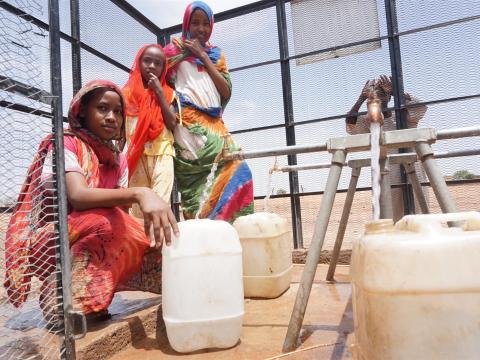 Improved Access to Clean Water
Each time our teams establish a new water system or supports the rehabilitation of a broken one, more children and adults have access to clean and safe water. We are also extending clean water access to schools and health facilities.
In 2017, at least 6,000 people in Um Labassa community, South Darfur, collected water for the first time from an improved water source after World Vision helped the community install a solar-powered water structure.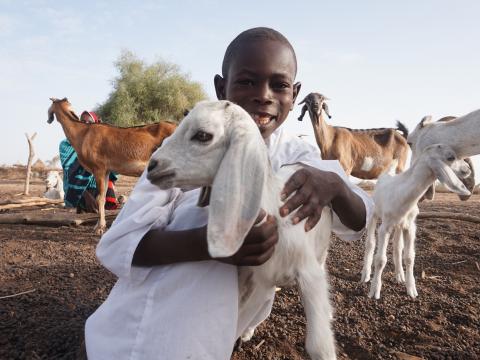 Economic Opportunities
Lack of reliable livelihood or income hinder vulnerable families. We are working to empower the most vulnerable families through initiatives such as Savings Groups, designed to provide access to financial services.
In 2015, Munira took out a loan of 1,500 Sudanese Pounds (equivalent of US$150) to buy two goats. By 2017, her herd had multiplied to 13. Today, Munira sells her goats to meet the needs of her children, like Mohamed (pictured).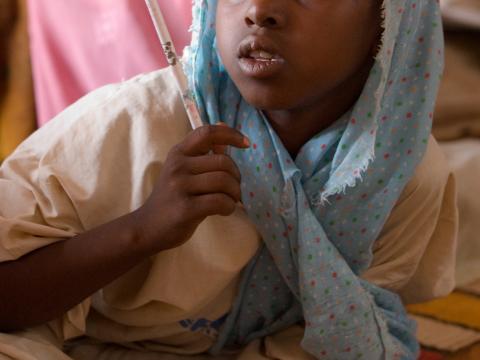 Improving Access to Education
World Vision contributes to increasing access to education for the most vulnerable children through promoting school enrollment, increasing the amount of engagement of parents, guardians, communities and volunteers in children's education, improving learning environments for children as well, as providing learning and teaching materials. These education opportunities are made available in both formal and informal settings.