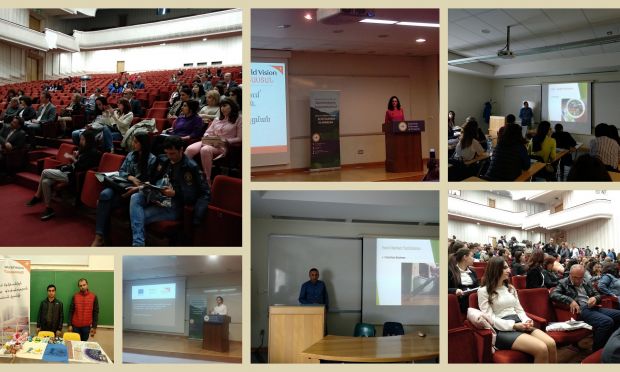 On the 14th of April, the 3rd Annual Conference on Ecotourism in Armenia was held at American University of Armenia. Husik Sargsyan, World Vision's Economic Development Programme manager gave a presentation on local economic development. Liana Sargsyan, World Vision's Youth Programme manager, was also among the speakers. 'The major challenges for youth especially in the regions to engage in social entrepreneurship is not only the lack of deposit and trust of the financial institutions towards the youth but also lack of proper knowledge about social entrepreneurship, as well as creativity in these initiatives. All this is addressed by World Vision Armenia in a comprehensive manner and the results speak of themselves; 1500 youth engaged in youth clubs to study active citizenship, leadership and employability, social entrepreneurship. 300 were trained in intensive entrepreneurship and about 20 initiatives were funded,' she told.
Vahe Darbinyan, "EU4Tourism: Community-driven Rural Tourism and Cultural Activites in Gegharkunuk and Vayots Dzor Marzes" project manager talked about maximizing community involvement in impact tourism.
The purpose of the conference was to accelerate the development of ecotourism in Armenia by offering a platform for exchange of ideas and experiences as well as creating a network of stakeholders.