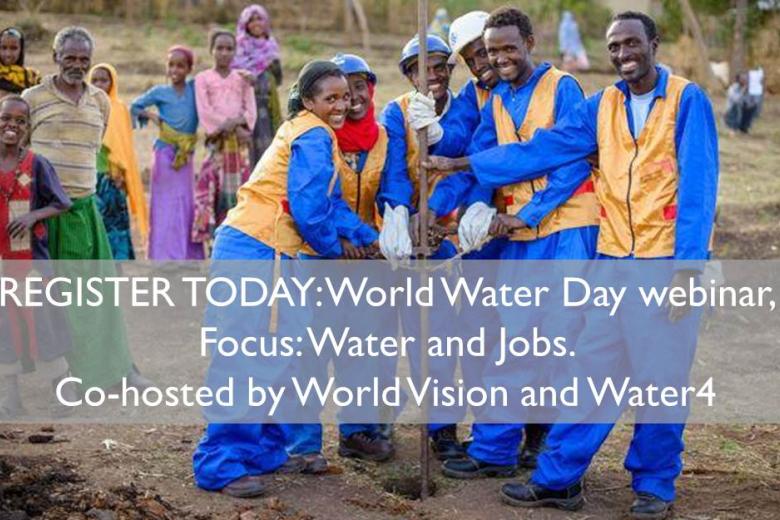 Webinar: World Water Day: Water and Jobs
Friday, March 11, 2016
Maybe we don't have a water problem, but an enterprise problem? World Vision partners with Water4, a pioneer in small-scale drilling, that not only provides clean water but empowers local, small-scale drilling enterprises to provide clean water for their community and to promote local enterprises.
The theme for World Water Day (22 March) is Water and Jobs. What better time to come together, learn about this innovative partnership and how not only jobs, but enterprises are being created in communities around the world. During this one-hour webinar, we heard from Water4, describing the Water4 monetized service delivery model; and from World Vision, describing the reach and impact of this partnership. Our presenters were:
Please contact Kristie Urich, WASH Knowledge Management Coordinator - WVI, with your questions - kristie_urich@wvi.org; Skype: kristie.urich 
Water4More Initiative from Water4 on Vimeo.