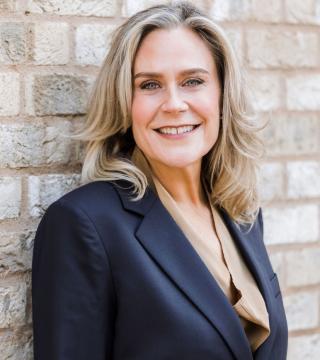 Kristin Anderson
Chief People and Culture Officer
Kristin is an experienced human resources executive and current World Vision International Chief People and Culture Officer based in the Stockley Park, UK Executive Office since October 1, 2019.  After a career of over 20 years as an HR professional, Kristin made a decision to leave the private sector. Prior to coming to World Vision International she had been working in the United Kingdom as an organisational development and management consultant for a UK based Christian organisation.
Kristin worked with Microsoft Corporation from 1995 to 2012, initially in Recruiting and moving her way up to Senior HR Director in one of Microsoft's major business divisions. During her time with Microsoft, Kristin spent 2005-07 based in the UK with the Global Human Resources Team. After Microsoft, Kristin worked at Citrix Systems through 2018, where she most recently served as Vice President, Global HR Business Consulting and Talent Management, based in Seattle, Washington.
Kristin earned her Bachelor's Degree from Wheaton College and completed graduate studies in Organization and Leadership at Teachers College, Columbia University. She attends a thriving Anglican church in London, Holy Trinity Clapham.