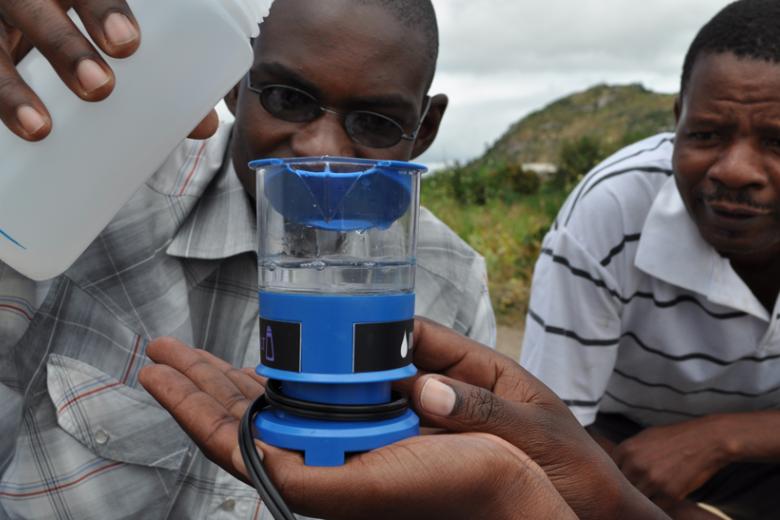 SE200: Technology innovation to keep water clean from source to consumption
Wednesday, January 20, 2016
UPDATE: Read this blog from MSR Global Health and final report from World Vision on the pilot. 
World Vision is partnering with MSR Global Health to pilot the new technology – the SE200 Community Chlorine Maker. In just 5 minutes, the SE200 creates a chlorine solution to treat 200 litres of water. The technology was developed in partnership with Mountain Safety Research (MSR), a Seattle-based outdoor company, and PATH – a global health NGO. The SE200 is simple, safe and reliable to use, and only consumes salt and is powered by a 12-volt car batter.
On Thursday, 28 January, World Vision and MSR Global Health co-hosted a webinar about this exciting technology and its practical use in Kenya. 
Listen to the webinar recording! 
Watch this video about the technology: 
Visit the MSR Global Health website.