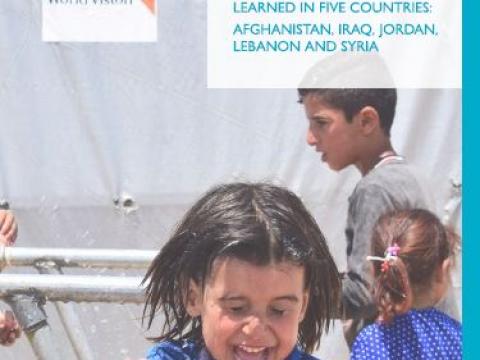 Creating Sustainable WASH Programmes: A compilation of lessons learned in five countries.
Monday, August 20, 2018
This paper shares key lessons learned in the support of World Vision's Middle East and Eastern Europe Region support of the WASH sector in five countries -- Afghanistan, Iraq, Jordan, Lebanon and Syria. The focus in the region was to encourage the implementation of a sustainable WASH model. The experiences and lessons learned shared in this paper are intended to help development professionals, in and outside of World Vision, to start or improve their own sustainable WASH programmes.
To learn more and access video discussions on learnings from each country, visit this page.