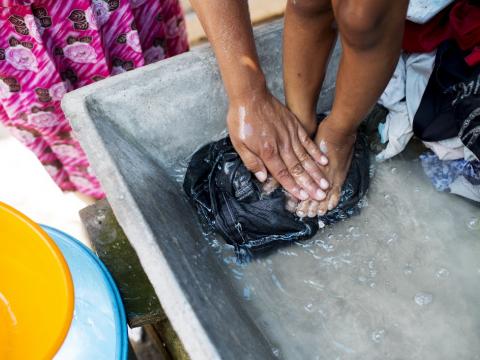 Step 5: Sanitary practices implemented
HOW A COMMUNITY GETS CLEAN WATER
STEP 5: Sanitary Practices implemented
During this process, additional capacity building activities take place on topics including:
Economic, health and social benefits of sanitation and hygiene, including safe water transport and storage, and proper handwashing.
Effective face washing and dish washing/drying techniques
World Vision may additionally construct a few demonstration household latrines, complete with simple handwashing stations, such as "tippy taps".
The community is then urged to replicate the household latrines and handwashing stations, and help is provided where needed to help the community become established as "open defectation free". World Vision helps the community to construct proper sanitation and handwashing facilities in nearby schools and health clinics where these are lacking.