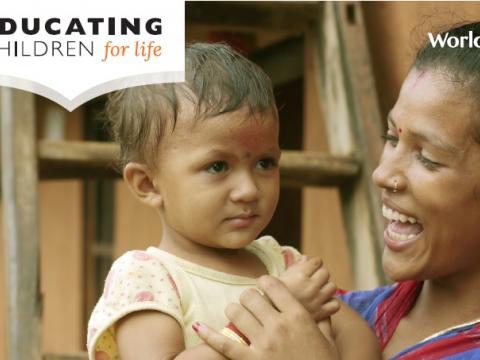 Go Baby Go
Friday, March 3, 2017
Building a strong foundation for lifelong health, learning, and wellbeing
Given 80% of the brain develops in the first three years of life, World Vision's Early Childhood Development (ECD) programming encompasses a child's life from pregnancy to six years, to ensure children reach their full developmental potential.
Families are the cornerstones, so World Vision's approach empowers caregivers to provide their babies and toddlers with the nurturing care and services that foster holistic development.
The Go Baby Go project model targets the first 1,000+ days of life and aims to build knowledge, skills and resilience-promoting techniques to improve parenting practices at the household level. Using an integrated approach, it helps caregivers understand the interrelatedness of early childhood development, health and nutrition, and child protection. It also provides caregivers with planning and self-care strategies so they can better fulfil their roles as first teachers and first protectors. Go Baby Go can be implemented as a stand-alone early childhood development education programme or integrated into existing health and nutrition delivery platforms.
Download our Go Baby Go fact sheet to learn more.