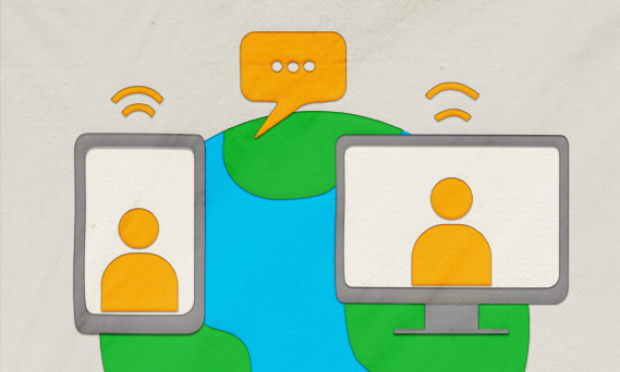 World Vision is proud to host the
2018 PMNCH Virtual Partners' Forum Webinar Series
. The Partnership for Maternal Newborn Child Health (PMNCH) is an alliance of more than 1000 organizations that provides a platform to align objectives, strategies and resources for maternal, newborn child and adolescent health. This is an opportunity to learn and engage around The Power Of Partnership and elements identified as critical to achieving the Global Strategy for Women's, Children's and Adolescent's Health with our member partners.
We invite you to
REGISTER HERE
for the PMNCH Virtual Partners' Forum webinar series to receive access details and notifications for upcoming webinars.
Webinar Series At A Glance (all start times will by at 09:00 New York/15:00 Geneva):
13 November: Multi-Sectoral Action: Learning along the road to best practice
19 November: Challenging Questions of Accountability (this working group is led by World Vision's Dan Irvine!)
20 November: 7 Habits of Highly Effective Global Health Partnerships
29 November: Power of Partnerships - Women In Political Leadership
4 December: PMNCH - Why Partnership?


Webinar Series Details:
1. Multi-Sector Collaboration: Learning along the road to best practice (November 13, 14.00 GMT)
When and how is multi-sectoral collaboration most effective, and what factors enable it to contribute to transformative change? This webinar will explore these vital questions and provide fresh insight into how partners work better together across sectors to achieve shared goals.
Confirmed speakers: Sara Bennett (Johns Hopkins) Ida Okeyo (University of the Western Cape), Rachael Hinton (PMNCH), Shyama Kuruvilla (World Health Organization).
·
2. Challenging Questions of Accountability (November 19, 14.00 GMT)
Explore the status of global and national health accountability from the perspectives of data science, governance, social accountability, private sector accountability, health financing, and humanitarian context.
Confirmed speakers: Dan Irvine (World Vision), Joy Lawn (London School of Hygiene and Tropical Medicine), Elisa Scolaro (World health Organization), Martin Schaaf (Columbia University), Jocelyn De Jong (American University, Beirut), Elizabeth Mason (University College London).
3. 7 Habits of Highly Effective Global Health Partnerships (November 20, 14.00 GMT)
This webinar takes a look at global health partnering best practices and failures.
Confirmed speakers: Sonja Tanaka (Global Health 50/50), Tore Laerdal (Laerdal Mediccal Cooperation and Laerdal Medical AS), Asa Andersson (Swedish International Development Cooperation Agency).
4. Women in political leadership (November 29, 14.00 GMT)
What are the unique contributions of women in political leadership toward achieving Every Woman Every Child and the Sustainable Development Goals?
Speakers: TBC
5. PMNCH - Why Partnership? (December 4, 06.00 GMT and again at 14.00 GMT)
Your organization is a PMNCH registered partner. What does that mean? Gain an understanding of the 2020 PMNCH Business Plan and how your organization can work towards better outcomes through partnership with PMNCH.
Confirmed speakers: Ann Starrs (Guttmacher-Lancet Commission for Sexual and Reproductive Health and Rights, PMNCH Board Member), Helga Fogstad (Executive Director, PMNCH), Gogontlejang Phaladi (Pillar of Hope Project, Chair of PMNCH Adolescent and Youth Constituency).
To register for these webinars (to receive links and reminders via email), please register via this
ONLINE FORM.