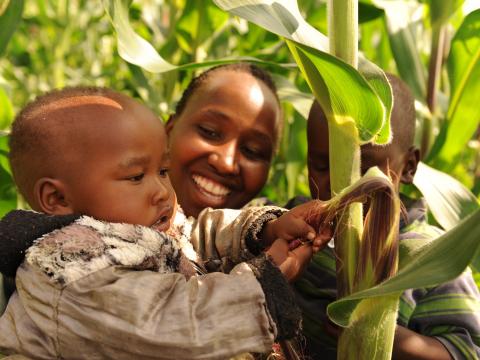 Livelihoods and Resilience
Goal: Improved livelihoods and resilience for youth, households, and communities so as to enhance the wellbeing of children
We achieve the above goal by empowering households to adopt improved farming methods, engage in small businesses, actively participate in Village Savings and Loans Associations/Groups (VSLA) as well as other income generating activities. This ensures that children are well nourished and that caregivers are able to provide well for them.
Achievements: Financial Year 2018 (Oct 2017-September 2018)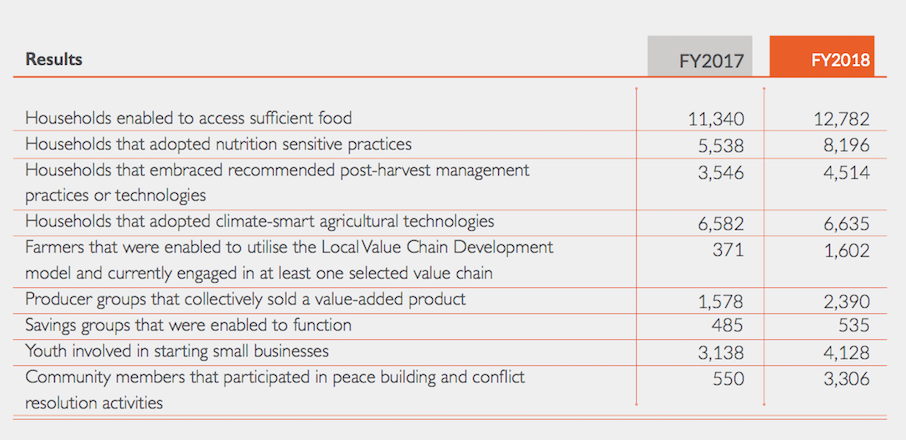 Approaches:
We use the following approaches to implement Livelihoods and Resilience projects: Savings for Transformation, Integrated Food and Nutrition Approach, Ultra Poor Graduation, Farmer Managed Natural Regeneration (FMNR) and Local Value Chain Development.
Areas of Focus:
1. Irrigation
2. Agroforestry
3. Water Harvesting
4. Crop production
5. Livestock Farming
6. Fish Farming (aquaculture)
7. Conservation Agriculture
8. Organic Farming
9. Pest Control
10.Post Harvest and Storage technologies
11.Marketing and Marketing Systems
12. Technical Skills for Employment
13. Finanial Inclusion through savings and credits, as well as micro-insurance products
14. Small retail business in urban areas
15. Climate Change and Environmental Management
16. Agricultural extension
17. Value Chains development
Projects and Grants:
Bandaptai Economic Empowerment Project (BEEP)
Central Rift FMNR Scale Up (CRIFSUP) 
Roysambu Youth Livelihood and Resilience Project
Panasonic Project
Re-greening Africa Project