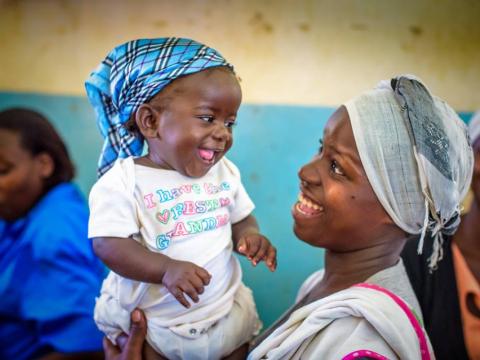 Access - Infant and Maternal Health Programme Webinar
Wednesday, November 23, 2016
The Access - Infant and Maternal Health programme, a five-year initiative of World Vision Ireland, with funding support from Irish Aid, was implemented between January 2011 and December 2015 in ten Area Development Programs across Kenya, Tanzania, Uganda, Mauritania and Sierra Leone.  The overall goal of AIM Health was to improve maternal, newborn and child health outcomes and reduce maternal and infant mortality - focusing on the first 1000 days and deploying 3 of World Vision's best practice project models: Timed and Targeted Counselling, Citizen Voice and Action, Community Health Committees.  
On November 23, 2016, the World Vision Global Health, Nutrition and HIV Community of Practice discussed the AIM Health Evaluation Results.  Presentations and discussion included a programme overview, evaluation results, lessons learned and best practices, and next steps. 
On this page, you will find the discussion recording and resources shared at this CoP Event.
Meeting Recording: 
AIM Health Evaluation Report:
AIM Health Webinar Presentations:
AIM Health Additional Resource Links:
Thank you to our Speakers:
For more information, please contact Magnus Conteh (magnus_conteh@wvi.org) or health@wvi.org.