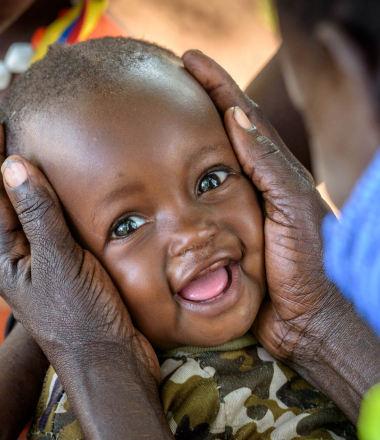 Our partners
Harvest Plus
World Vision and HarvestPlus signed an MOU extension at the Micronutrient Forum in Mexico on 25 October 2016, extending the partnership that formally began on 23 January 2014 when World Vision and HarvestPlus signed an MoU at the World Economic Forum in Davos - click to read joint statement. Together World Vision and HarvestPlus have focused on improving access to nutritious staple food crops - for home consumption and to sell in local markets - for vulnerable farming communities across Africa, Asia and some Latin American countries. Read more about the partnership and about biofortification.
The Grandmother Project
World Vision has partnered with Judi Aubel and The Grandmother Project since 2006. Read more about the grandmother-inclusive approach, the Grandmother Guide, our previous collaborations and watch the video on the Mamanieva research project in Sierra Leone. 
Click on the logos below to learn more about our partners.