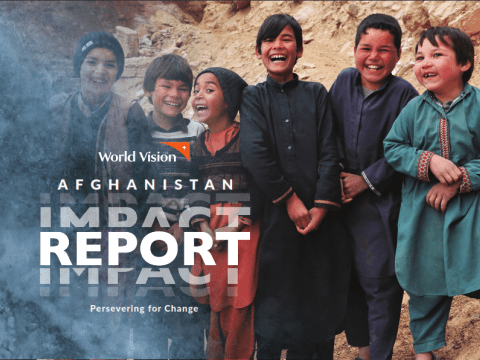 World Vision Afghanistan Annual Report: FY22
Sunday, March 19, 2023
As Afghanistan continues to face extraordinary challenges, we persevere in our mission to foster change that saves, protects and transforms lives.
This Annual Report demonstrates the impact World Vision Afghanistan had on children of Afghanistan during the period of October 2021 and September 2022 (FY22).
During this period 1,369,562 people, including 669,694 children, were reached through our interventions.