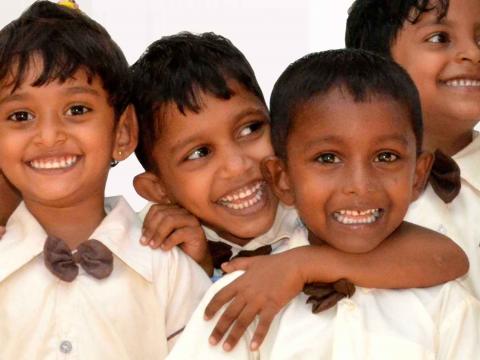 Our Corporate Partners
We work with companies of all sizes to create partnership solutions that align with company goals and missions in unique, impactful ways. 
Measurably improving child well-being is at the center of our approach to child and community development. Our private sector partners are fundamental in achieving this. Together, we work to help communities develop the perfect recipe for sustainable success. Corporations can support our life-changing work by supporting our programming in one or more of our areas of focus.
Child Protection   |   Economic Dev.   |    Education   |  Health & Nutrition   |  WatSan
Let us help tailor a strategic giving plan that reflects your corporate values, commitment, business strategy, and desire to make an impact for children and families in need.
 

Corporate Volunteerism
Engage your employees, maximize your impact, and make an immediate, tangible difference together.
Thousands of volunteers across the world donate time with World Vision each year. Get in touch to organize a volunteer event for your team. 
Our Partners