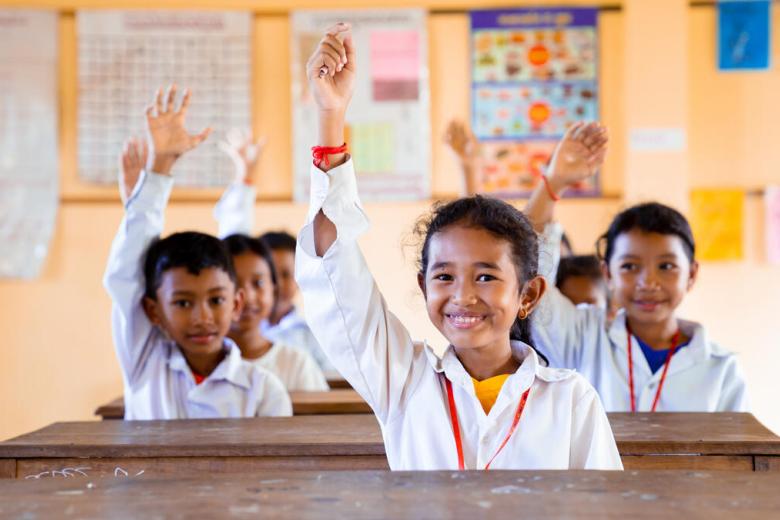 Junior ECHO Partnerships Officer (Trainee)
Thursday, May 12, 2022
Duration: 12 months
Supervised by: World Vision EU Partnerships Director
Work Unit: EU Partnerships Team
The Junior ECHO Partnerships Officer will contribute to the optimal functioning of World Vision's EU representation office, and to the achievement of one of its strategic objectives: facilitation of the development of sustained and increasing EU revenue by European World Vision offices and their partners, with a specific focus on ECHO.
The purpose of the position is to support the strengthening of World Vision's partnership with the European Civil Protection and Humanitarian Aid Operations (ECHO), with research analysis on key funding trends and knowledge management on ECHO funding opportunities. Furthermore, the position will participate in the implementation of the World Vision - ECHO Strategy.
Major responsibilities
Supports implementation of strategy and team engagement towards ECHO

Supports capacity building efforts regarding the EU and ECHO in particular

Supports grants acquisition for ECHO

Supports internal and external communication efforts within World Vision and with INGO peers

Any other activities contributing to the achievement of WV EUREP Partnerships team's strategic objectives with the EU and ECHO in particular.
More specifically:
Provides constructive inputs

in the implementation of the World Vision – ECHO Strategy and work plans; assists in

the development of practical ECHO engagement plans for World Vision

.

As part of the World Vision - ECHO annual workplans and within the World Vision ECHO Center of Excellence, supports the organisation of capacity-building measures on ECHO within the World Vision partnership in Brussels.

Monitors and analyses funding EU humanitarian or Nexus opportunities and other relevant

information at global and country levels.

Supports the EU Partnerships team in the consolidation and regular updating of ECHO grants databases, reports and analyses.

Supports the elaboration of tools for internal coordination, information sharing and quality control of application submitted to ECHO.

Supports the ECHO Center of Excellence with coordination efforts (logistical and administrative

matters).

May assist World Vision Offices with proposal development process for ECHO.

Provide helpdesk support services to World Vision offices on ECHO-related matters.

Supports external engagement with relevant EC services and NGO networks at Brussels level.
Knowledge, Skills and Abilities
Master's degree – or equivalent experience in humanitarian affairs preferably, or development, economics, politics, international relations or a field relevant to World Vision's mission.

Good knowledge and understanding of the European Union institutions and ECHO in particular, humanitarian policies, specifically related to children.

Written and oral fluency in English. Other languages (eg French or Spanish) an asset.

Able to communicate effectively and to collaborate with colleagues based in all regions and countries where World Vision works.

Excellent organisational skills with the ability to work under pressure, prioritise and meet deadlines.

Good knowledge of MS Office.

Good team spirit and willingness to work in a multicultural environment.

Support for World Vision's core values and Christian identity.

Citizenship of an EU member state or a valid residence and work permit for Belgium is a must.
We offer
We offer a varied paid traineeship 12 months to start shortly, under Contrat d'immersion professionnelle (https://www.bruxellesformation.brussels/suivre-un-stage/convention-immersion-professionnelle/) and a work environment where good team spirit, collaboration and personal development are held high.
To apply, please send your CV and cover letter (no more than one page) outlining how you match the job description to victoria_pantelakis@wvi.org and cécile_pichon@wvi.org  with the subject line "First Name + Last Name – Echo Partnership Officer" by 27 May 2022 (12.00 PM).
Due to limited resources, we will unfortunately not be able to reply to individual queries. Only shortlisted candidates will be contacted for an interview.