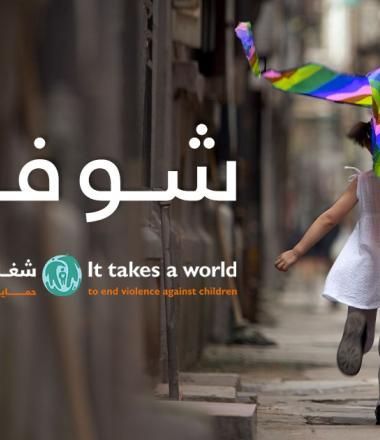 As new conflicts emerge, funding priorities shift away from children in fragile contexts and protracted crises. After years of an ongoing war with no resolution and an economic collapse, Lebanese, Syrian, Palestinian, Iraqi, and migrant children in Lebanon lose more hope of a brighter future with every day that passes.
For this reason, World Vision launched the "See us: The crisis as told by children" initiative, a communication for development approach, where children expressed their concerns and asks, through communications resources and artwork.
The crisis in Lebanon as communicated by children
Don't scroll past the stories about their experiences. For the next month, see, listen, and remember them!
Amplifying their voices!
Despite all the current hardships and having millions of negative thoughts cross their minds, these children are determined to make themselves heard and seen. They all asked power holders to end this crisis and change their realities, as they still aspire for a prosperous future. To give these children a pedestal to speak from, World Vision Lebanon's" "شوفونا (See us in Arabic) initiative will give the children the opportunity to showcase their drawings and describe their viewpoints and realities. Further on, they will hold the main speech followed by a common one where they will express their hardships and concerns. Lastly, a clause with question-shaped recommendations will occur, seeking to establish pledges for change with the power holders, concretised with a stamp, adjoining a sense of accountability.