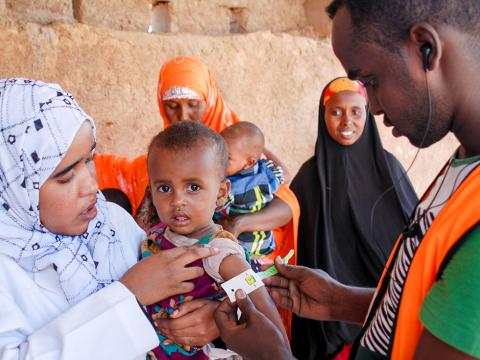 Advocate and encourage others to advocate
On Sunday, 21 May 2017, people of faith from around the globe came together in prayer for the global Day fo Prayer to End Famine. Just five days after this, world leaders will meet at the G7 Summit in Italy on 26-27 May. Currently, only 29% of the required funding has been committed globally. The G7 is an opportunity for governments and world leaders to do their part.
Pray for the world to take action and for churches to be a light in the darkness and a voice in the silence.
Below are five sample messages you can share with your friends and networks on Twitter.
1. South Sudan, Somalia, Nigeria and Yemen on the brink of famine. #PraytoEndFamine
2. Famine affects everyone, but children are most vulnerable to long term impact #PraytoEndFamine
3. There is no peace without food security, and no food security without peace #PraytoEndFamine
4. Humanitarian workers go to dangerous places to bring life-saving food & aid #PraytoEndFamine
5. We cannot wait until famines are officially declared, action must be taken now #PraytoEndFamine