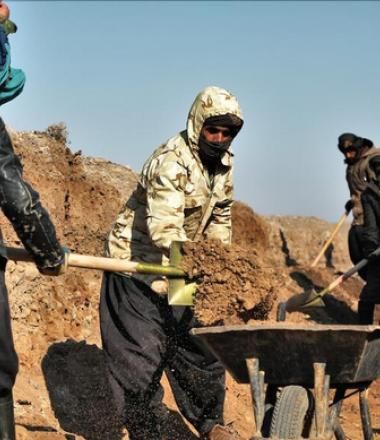 Protracted Crisis Joint Response
Funded by

Key figures
people targeted to receive hygiene kits
people will be provided access to sufficient and safe water for domestic use
Farmer households targeted to benefit from livelihood support
Vulnerable households targeted to receive in-kind food distribution
women, men and children will be provided with critical health screening and treatment, including children under 5 and pregnant and lactating women
Vulnerable families targeted to receive conditional cash assistance to meet their household needs
Goals and objectives
The "Protracted Crisis Joint Response" project funded by Dutch Relief Alliance aims to mitigate the effect of the shocks caused by conflict, COVID-19, the impacts of natural disasters, such as flooding and drought. The project will provide multipurpose cash interventions and support through inputs, which will enable affected vulnerable households to abandon negative coping mechanisms, as those will be used to meet the most immediate needs. 
The project seeks to attain results under Water, Sanitation and Hygiene (WASH), Food Security & Livelihood (FSL), Health and Multi-Purpose Cash (MPC). This will enable World Vision Afghanistan to holistically address the most pressing needs of the population instead of neglecting parts of the existing gaps. 
Key actions
Through integrated WASH, Health & Nutrition, FSL and Multi-Purpose Cash, the project is bridging the humanitarian response with longer-term resilience building, thus enabling communities to move on even after a crisis occurs. Through mobile health provision, the project will address the needs to the primary health care services that is drastically limited in the target locations. Through WASH, the project will provide access to safe drinking water, improve hygiene practices through distribution of hygiene kits and improve sanitation by building sanitation facilities. 
Project duration
January 2022 to December 2023
Project locations 
Three districts of Herat Province: Zenda Jan, Pashtune Zarghone and Obe