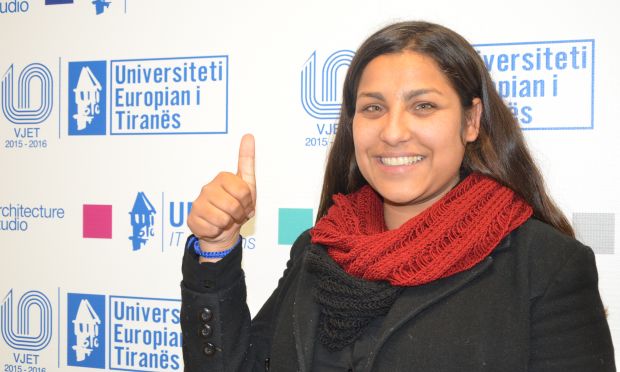 Angela, 18, had never thought that one day she would be able to accomplish her dream. She never imagined that one day her village would stop being the whole world to her and that education for girls is not just a dream.
Angela lives in a village named Vreshtas, in Korça, with her mother, Shkëndije, and three sisters: Marsida, working as a cook, Aurela, who cannot work due to health reasons and Kristjana, working in agriculture to support her family. Their father abandoned them when Angela was only 6 years old and stopped taking care of them afterwards. "My mother is my hero. She has always taken care of us, she worked day and night, so that we didn't lack anything", she recounts.
Her mother works as a cleaning lady at the church. The members of the church have always supported her family: they have provided clothes, food and even repaired the leaking roof of their house. Angela recalls very few happy days in her life, but one thing that she clearly remembers is everyone's desire for her to get an education, so that at least she could have a better future. Angela never went to school wearing new clothes. She could have new books only during one school year thanks to her aunt, who bought them for her.
"I smelled them and they smelled good, not like the old ones," Angela says. "It was the first year when I went to school with joy. School years have not been easy for me. I had no friends. I felt different from the rest, because I did not have the same stuff they had", Angela says further. The only friends she had were her sisters.
Things started to change when she got 13. World Vision staff visited her class and talked to the children about child protection, the importance of education and inclusion. Angela began to take part in organised activities, initially as a participant and then as an organiser. A year later she participated in a summer camp for the first time, which was an unforgettable experience for her. "I started to believe in myself, to believe that I was worthy, that people loved me for what I was and that I could achieve a great deal in life. I started having friends and did not like to be alone anymore. I said what I thought and I still do so today", the young girl from Korça confessed. Over the years she became part of the Impact Club (youth groups created and supported by World Vision). Together with the other group members, they have undertaken various initiatives. She will not forget the day when they collected food, clothing, books and toys for five poor families in the village.
"I want to become a psychologist and listen, advise and help others. I want to do what others did for me", Angela says.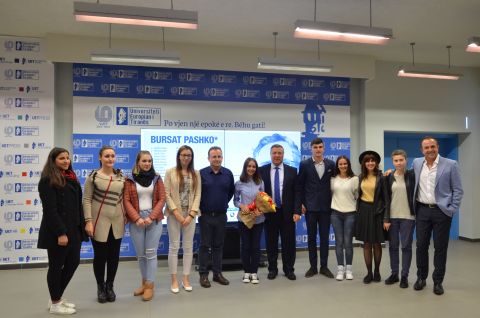 Thanks to her determination and the support she received, she had moved to the capital and began her studies in Psychology at the European University of Tirana. She is one of the ten winners of Pashko scholarship, an opportunity she heard about through the help of World Vision staff. "We are so happy for Angela's achievement, because we know that this education opportunity will pave a secure way for her future", says Samir Bakalli, youth coordinator at World Vision.
Angela still finds it hard to believe that this miracle, as she calls it, has happened to her. "This is the opportunity of my life and I want to make the most of it. I want to go back to Korça as a psychologist and work at the school where I was a student myself. I want to help all those who have a difficult life and have no faith in themselves. With a little support, they can also succeed ", she concludes.