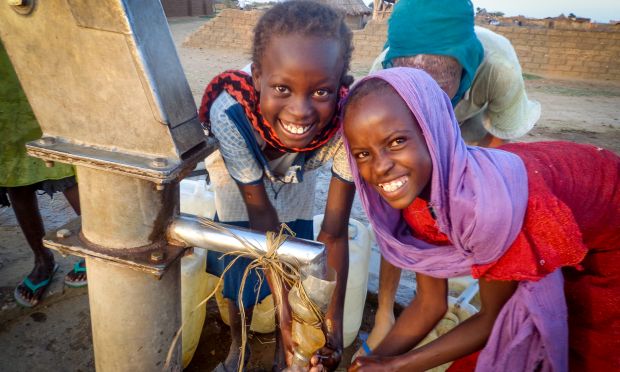 22 March 2016-South Darfur- World Vision joined the rest of the world to mark the international World Water Day- a day that reminds states, NGOs and communities to look for innovative approaches in tackling the current and future challenges hindering people's access to clean water.
In South Darfur, the celebrations were marked at the University of Nyala where speakers reinforced the urgency of addressing current water challenges facing vulnerable populations. This year's theme "better water, better jobs" reflects people's aspirations toward achieving sustainable development.
Despite great efforts exerted by the United Nations, States and NGOs to facilitate access to clean and safe water by vulnerable communities, 700 million people around the world, most of them women and children unfortunately, still do not have safe drinking water.
World Vision is one of the leading NGOs that has been operating in South Darfur since 2004 responding to the urgent needs of internally displaced populations (IDPs). World Vision has established clean water supply systems and rehabilitated the broken ones in the IDP camps and because of this, safe drinking water is now a possibility for many IDPs. Additionally, our interventions have promoted and reinforced good hygiene practices and access to improved sanitation facilities.
Key messages:
Three-quarters of jobs in the world depend on water.
World Vision's water, sanitation and hygiene (WASH) projects in South Darfur programme, which is our largest programme, directly target 315,507 people currently, a majority of them are children.
There's need to support water harvesting projects.
There's an urgent need to devote resources to create more and better job opportunities-particularly for youth.
2 million: An estimated total number of IDPs in South Darfur (Government of Sudan).
World Vision has provided safe drinking water to more than 5.5. million people worldwide. Click here to see a gallery of images of families that World Vision has been able to help, and families we can reach with your help.
Learn about the 2016 World Water Day theme and more here.