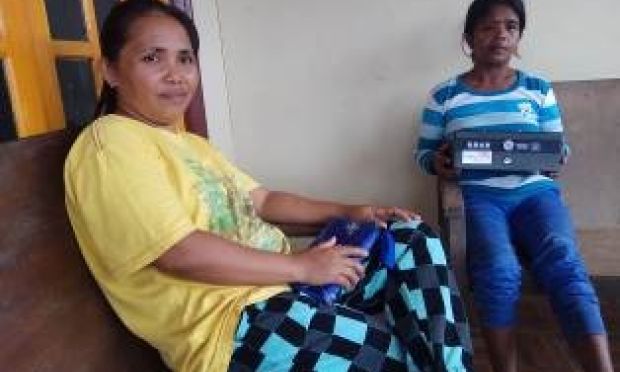 Mrs. Analia (yellow shirt on the picture) never thought of her personal income could be better than before since ASCA (Accumulating Savings and Credit Associations) came into her village. Analia is one of ASCA member of Balane Village in Palu, Central Sulawesi.
She joined Bulan ASKA group. She said that ASKA has helped her to fulfill her needs.
That day is the 8th meeting for Bulan ASKA group. All members had gathered to join in ASKA.
The meeting was running well then as the members were offered to take a credit. Mrs. Analia asked to get the credit.
In the previous month, she had taken a credit as IDR 450.000,00 and in this meeting she took again as IDR 800.000,00. She wanted to have an electricity meter in her house, because she got electricity by taking from her neighbor.
"I had also taken a credit from ASKA to buy seeds and fertilizer to support my farming. In ASKA, the rules are not too hard. We can pay the credit in 3 months," said Mrs. Analia gratefully.
Written by the staff of Wahana Visi Indonesia Area Program Sigi-Palu-Donggala