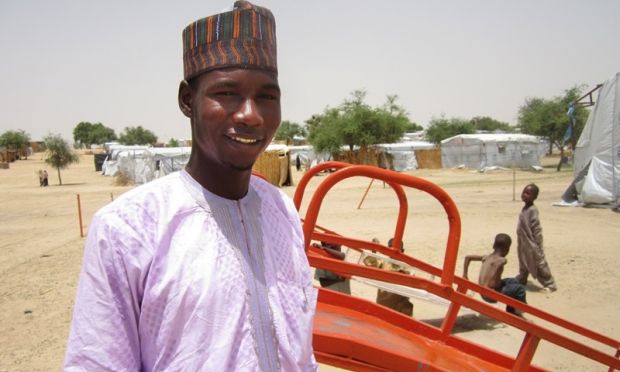 The memory is like a fairy tale.
Twenty-three-old Mustapha is still remembering the day he joined the animators' team to help manage one of World Vision's Child-friendly Spaces in Niger. It was a sunny day and Mustapha was anxious but very excited. He knew that he would be trained, acquire skills on child protection and be useful to children in the refugee camp of Sayam Forage.
This was a dream come true for Mustapha who, since childhood, has always desired to be a teacher and develop his talents in social sciences.
However, the violent and continual incursions of Boko Haram in the Lake Chad region stopped his dreams. Like Mustapha, many young boys and girls have been displaced from their communities and are now out of school and homeless.
Fleeing his community meant not only escaping indescribable violence but also abandoning his long-term ambition to help children in his community. He retains vivid memories of the day in 2015 when Boko Haram militants attacked his village in Nigeria.
"One day at 9:00 am. I was in the market square. I started hearing gunshots. Fear grabbed me and my spirit became sad. I started running and then everybody started running. When I finally reached home, there was nobody there. My parents had all ran away. I also ran away".
Now settled in Niger's Sayam Forage refugee camp, Mustapha says he feels more at peace. Since 2016, he's working as one of the animators of a Child-friendly Space supported by World Vision.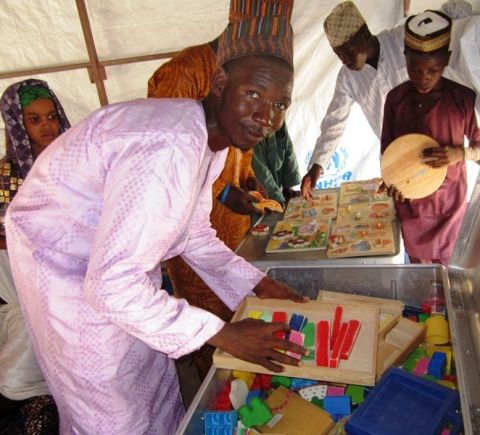 "I like to work with children. They are my friends. I teach them how to socialise, read and draw. Children like to play with small car toys," he says with a smile.
Having survived the Boko Haram assault, Mustapha knows and understands how important it is to provide assistance to children as well, helping them to recover and heal from the sufferings they have gone through.
"Many of us have seen our dreams shattered. But hope is still there even though we are homeless now," he says.
World Vision is supporting refugee camps and settlement sites in Chad and Niger, working with community members to protect children and provide clean water and hygiene training. There are currently 38 trained animators, both male and female, helping children at the Child-friendly Space at the Sayam Forage refugee camp.
"I would like to continue to work with the children here, empowering them with knowledge on life skills, on hygiene and see the results. It will be a great achievement for me personally. Later, when I go back to my country (Nigeria), I will pursue social sciences studies and become a lecturer," says Mustapha.