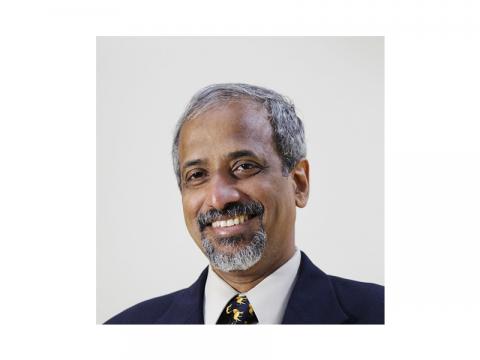 Regional Leader, South Asia and Pacific, World Vision Asia Pacific
Cherian Thomas is responsible for strategic oversight and coordinating technical, managerial, and operational support to national offices in the Philippines, India, Indonesia, Nepal, Bangladesh, Sri Lanka, Timor Leste, Papua New Guinea, Solomon Islands, and Vanuatu.
Cherian brings to World Vision an extensive experience in banking and development finance, infrastructure development, policy advocacy, capacity building, programme support. He also provides practical knowledge gained from advising governmental clients and community engagement programmes. He worked for over 29 years in corporate finance, project finance and banking for leading corporations, including IDFC Limited, Tata Industries Limited, ICICI Limited, SCICI Limited, and Citibank.
Prior to his current role as Regional Leader for World Vision South Asia and the Pacific, Cherian was the CEO and National Director of World Vision India and led a team of around 1500 staff, serving 2.6 million children through 200 programmes and projects.
Cherian seeks to work with diverse partners to achieve World Vision's goal of enhancing child well-being by utilising his rich experience in finance, corporate social responsibility, and public-private partnerships,
Cherian holds a bachelor's degree with Honours in Mechanical Engineering and a master's in Management Studies in Finance from the University of Mumbai, India.