Disaster Risk Reduction and Climate Change Adaptation
As the Asia Pacific region experiences more intense disasters and changing geography of disaster risks coupled with the implications of a global pandemic, children here are put at greater risk of food insecurity and heightened vulnerabilities.
Climate change exacerbates the impact of biological and other natural hazards, which in turn affects the underlying risk drivers of poverty and inequality. In Asia Pacific, it is estimated that annual economic losses arising from such cascading risks could almost double under the worst-case climate change scenario.
Human beings rely on the natural environment for life, health and security. When climate change devastates that environment, we suffer on every level. And no one pays a higher price those who've done the least to cause this global problem – the poor.
Climate change is already threatening development work around the world and will continue to do so in the coming years. As an organisation working in countries and communities severely affected by environmental degradation and climate change, we are deeply concerned about what we are witnessing and hearing.
World Vision recognises the link between climate change and sustainable development. We work with communities to restore environments that have been harmed, protect healthy environments and systematically build good environments to make them progressively stronger and healthier.
We commit to protecting the environment from further degradation because we understand that the impact of environmental degradation and climate change amplify existing vulnerabilities and inequalities, including those based on age, gender, class, ethnicity, ability and land-rights. 

Some of our projects include environmentally restorative activities such as reforestation, agroforestry and organic and conservation farming. We aim to help communities that rely on farming for food and income to learn improved and environmentally sustainable farming techniques.
World Vision encourages the building of disaster resilient communities by improving our capacity to deliver DRR and Climate Change Adaptation (CCA) programmes that provide a comprehensive approach to help communities across Asia Pacific, absorb, adapt and transform the realities that keep them marginalised and at risk.
Together we've impacted the lives of over 200 million vulnerable children by tackling the root causes of poverty.


Our Impact
tree seedlings planted in the hilly slopes of Cox's Bazar, Bangladesh
people sensitised on Disaster Risk Reduction in Myanmar
farmers coached to improve their farming practices through CCA and related agricultural training in Sri Lanka
people sensitised on disaster risk reduction in Indonesia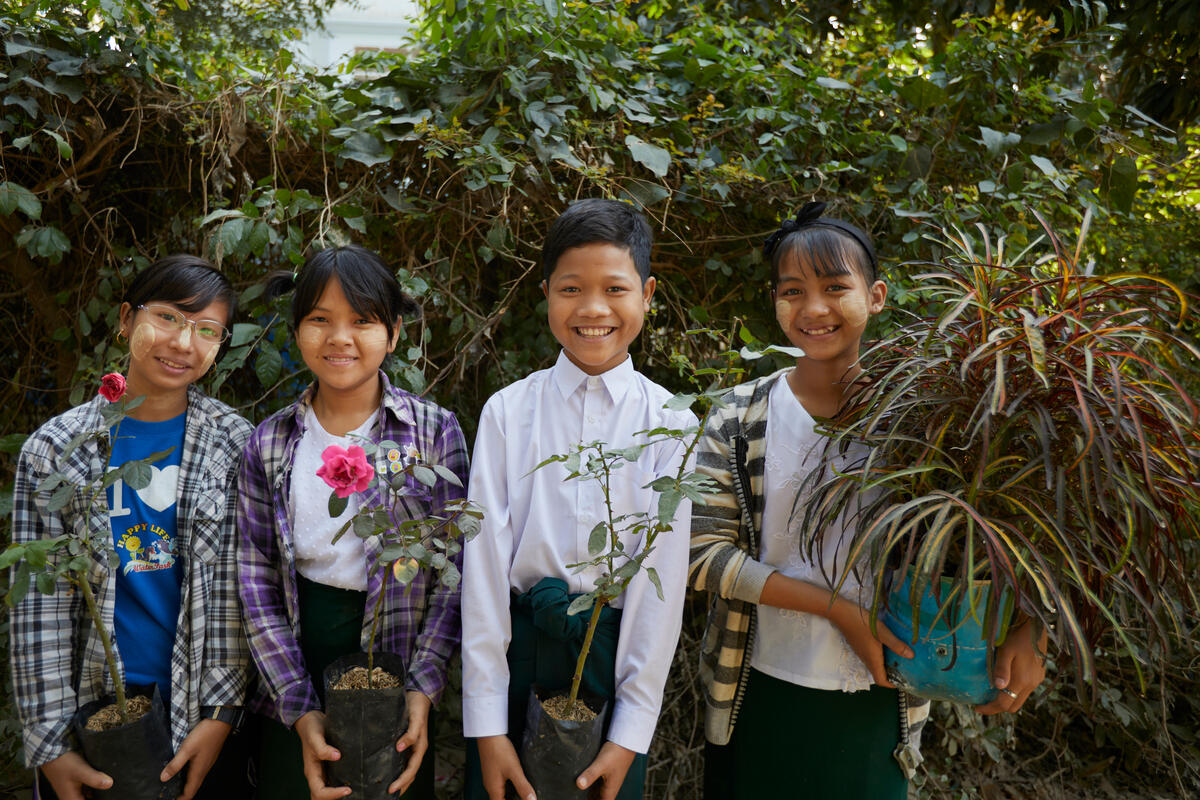 Disaster Management Overview 2020
We remain agile to respond, provide relief, rehabilitate and help affected communities recover through resilience-building programmes, supported by 43 regional and over 550 national disaster response surge team members.
To discuss partnering with us, please Contact Us or reach out to:
Kunal Shah
Regional Director, Humanitarian Emergencies Affairs
World Vision Asia Pacific
Kunal_shah@wvi.org