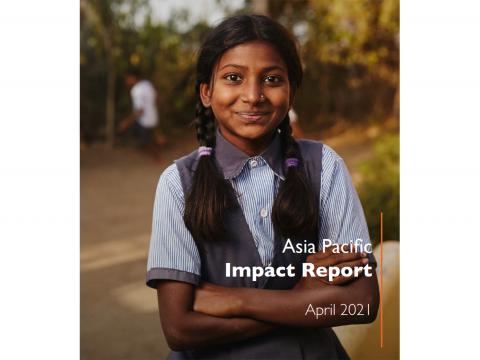 2020 Impact Report - World Vision Asia Pacific
Tuesday, May 18, 2021
The past year has been one of the most challenging in World Vision's 70-year history. Never in our history has there been one event which has had such devastating consequences for both the millions of vulnerable families we serve in some of the world's least developed countries and equally for our staff, supporters and partners in more privileged contexts.

As a Christian organisation dedicated to the well-being of children, we help vulnerable boys and girls of all backgrounds overcome poverty and experience life in all its fullness.
Currently, World Vision works in 18 countries in Asia Pacific, reaching out to thousands of communities, through 577 programmes, in some of the most dangerous and difficult places.