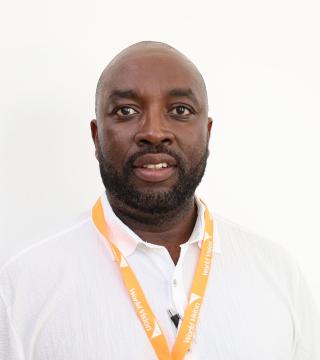 Fungai Makoni
Sr. Director for Global WASH Operations
Dr. Fungai Makoni is the Sr. Director for Global WASH Operations. In this role, he provides strategic leadership and direction for WASH field operations to maximise the WASH contribution to child well-being and the Sustainable Development Goals, and to ensure operational performance that meets sector standards and donor expectations. Fungai is passionate about improving partnerships in WASH, particularly with the private sector, as a vehicle for sustained WASH services that last.
Fungai is a results-oriented management specialist and strategist with over 24 years of experience leading programmes in WASH, as well as engagement in environment-related initiatives for both emergency and development contexts. He joined World Vision International in 2017 as the Regional WASH Director for East Africa. Previous roles include Country Director/WASH Sector Leader for SNV Netherlands Development Organisation in South Sudan, Programmes Manager for ACF in Zimbabwe, Manager of Research, Implementation and Special Projects for the Institute of Water and Sanitation Development in Zimbabwe, and Medical Research Officer with the Ministry of Health in Zimbabwe. In addition, Fungai has worked as a Team Leader in various assignments regionally and internationally in Zimbabwe, Mozambique, Malawi, Zambia, Philippines and Lesotho. He has also served as a part time lecturer at the University of Zimbabwe and University of Venda and Free State, where he supervised Masters and Honours students.
Fungai holds a PhD in Public Health and Wastewater Management, a master's degree in Public Health, and a BSc (Hons) in Biochemistry. Dr Fungai has over 13 publications in name in globally accredited journals.
Fungai and his wife, Idah, have five children. They currently live in Nairobi, Kenya and worship at Nairobi Chapel, Ngong Road. He is also an avid golfer.