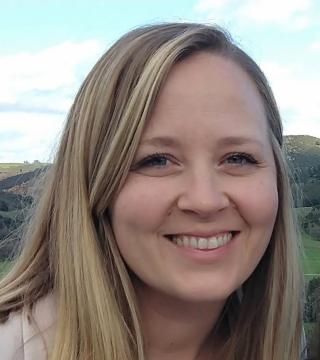 Lindsay Lange
WASH Knowledge Management & Capability Advisor
Lindsay Lange is the Knowledge Management and Capability Advisor for the water, sanitation and hygiene (WASH) team at World Vision International. She joined World Vision in June 2020 and is responsible for providing WV WASH staff with the resources and capacity development opportunities they need to deliver quality WASH programming for children around the world.
Lindsay has 14 years of experience in the global health and development sector, including 8 years designing and leading WASH programmes in Africa and Asia at Lifewater International. She has also worked on programme development with government and multilateral donors for International Medical Corps and Catholic Relief Services, and managed CDC-funded health programmes for people with intellectual disabilities at Special Olympics International. Her particular interests are WASH in healthcare facilities, BabyWASH, behaviour change, and monitoring and evaluation. 
Lindsay has a Master of Science in Public Health (MSPH) degree from the Johns Hopkins Bloomberg School of Public Health and a BA in Political Science from California Polytechnic State University San Luis Obispo (US). She lives on the Central Coast of California with her husband and three young sons.